Seminar on Solar Issues by Urja Pradbodhan Kendra
|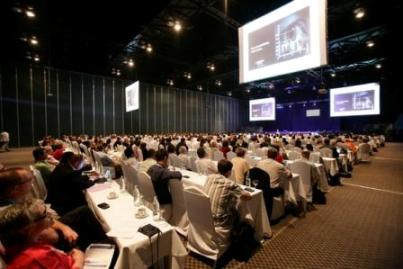 Urja Prabodhan Kendra, Mumbai, in cooperation with Utkarsh Mandal Vile Parle, has organized a seminar on "Solar: Technical aspects, Present Status, and the next 5 years" as per reports.
Urja Prabodhan Kendra is a wing of Ekatma Vikas Parishad and is a voluntary endeavor of professionals and social activists working in the field of energy.
Indian Renewable Energy sector grew rapidly with the share of total capacity rising from 2% in 2003 to around 10% in 2010. Earth receives 174 peta watts (PW) of incoming solar radiation at the upper atmosphere. Out of that approximately 30% is reflected back to space. Rest of the radiations are absorbed by clouds, oceans and land masses.
Topic- "Solar: Technical aspects, Present Status, and the next 5 years"
Date- Sept. 4
Time- 2:30 pm
Venue- Utkarsha Mandal, Vile Parle (East)
India has a vast solar energy potential. About 5,000 trillion kWh/year of energy is incident over India's land area with most parts receiving 4-7 kWh per sq. m per day  (JNNSM document). India has a National Solar mission which is part of the eight climate change missions of India. The mission targets achieving grid parity by 2022 and parity with coal based thermal power by 2030 depending on technological developments and global deployment.
Reference and further reading;
Read our article entitled Booming Solar Energy Market in India