Solar Photovoltaic Projects invited in Andhra Pradesh, Govt. to offer Rs. 6.49 kWh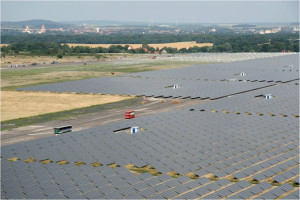 The Andhra Pradesh government has allowed any firm to set up solar PV plants in the state and assured them of Rs. 6.49 per kWh.
The interested solar power developers can submit their applications within four weeks.
Chief Minister N. Kiran Kumar Reddy today approved the proposal of AP Transco to give opportunity to even those solar power firms who have not participated in the recently concluded competitive bidding for 1,000 MW.
The decision was made after some developers expressed interest in supplying power at this rate. This decision will help AP to attract more solar power developers.
The government is keen to encourage the use of renewable energy in the state and this is a step in this direction.
Andhra Pradesh is currently the fourth largest power generating state in the country and also has the largest hydro power generation capacity in India (Andhra Pradesh is on first position for installed hydro power generation capacity). Greencleanguide in its detailed article on the electricity scenario of Andhra Pradesh mentioned that the government needs to come up with a better renewable energy policy to encourage the development of alternate sources of energy in the state. Read the complete article here.
Reference;
Image credit: JUWI Group, available on Wikipedia