Green Skill Development Program
India Initiates Skill Development Program to Create Trained Personnel for the Green Industry
The National Skill Development Corporation India (NSDC) runs the skill development programs in the country in various sectors. It was setup as a one of its kind, Public-Private Partnership Company with the primary mandate of catalyzing the skills landscape in India.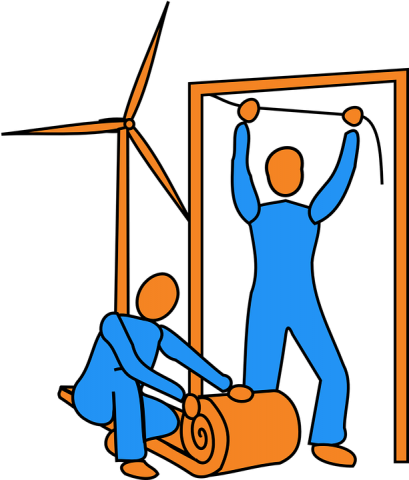 The main objectives of the NSDC are to:
Upgrade skills to international standards through significant industry involvement and develop necessary frameworks for standards, curriculum and quality assurance
Enhance, support and coordinate private sector initiatives for skill development through appropriate Public-Private Partnership (PPP) models; strive for significant operational and financial involvement from the private sector
Play the role of a "market-maker" by bringing financing, particularly in sectors where market mechanisms are ineffective or missing
Prioritize initiatives that can have a multiplier or catalytic effect as opposed to one-off impact.
The skill development program helps to train people and upgrade their skills as per industry requirements. Rather than focusing on traditional theoretical curriculum, it relies more on hands on training and curriculum that are better suited to industry's needs. It aims at dropouts and youth who are unable to find jobs.
Similarly, the Green Skill Development Program is targeting 80, 000 people that will be trained as per the needs of the green sector. A total of more than 30 such green programs have been identified. The program targets 2.25 people to be trained in green sector by 2019 and 5 lakhs by 2021. The program began last year with training in taxonomy and biodiversity conservation with the help of Botanical Survey of India (BSI), Zoological Survey of India (ZSI).
Some of the fields covered under Green Skill Development Program are:
Pollution monitoring (air/water/soil)
Sewage Treatment Plant
Waste management
Bamboo management
Water budgeting, ,
Livelihood generation
Mangroves conservation
Wildlife management
Auditing
Para taxonomy, including Peoples' Biodiversity Register (PBRs)
Conservation of river dolphins
Forest management
Effluent Treatment Plants and Common Effluent Treating Plants (STP/ETP/CETP) operation
The Indian economy is expected to generate a plethora of jobs in the green sector as the industry gains primacy all over the world and offers lucrative careers.