SOLARCON India 2013 to begin from 1 August, 2013
|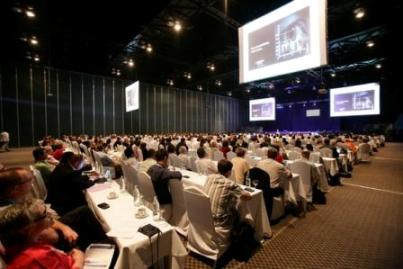 The SOLARCON India 2013 conference with the theme of "Balancing Energy Supply & Demand in the Region- The need for a complete PV eco-system from materials to power generation" will be conducted at the KTPO Exhibition Complex, in Bangalore.
The conference, in its fifth edition is being hosted by SEMI, the global industry association serving the manufacturing supply chain for the micro- and nano-electronics industries. The conference is supported by IREDA and IEEE.
The inaugural ceremony is at 9:30 AM on 1 August, 2013 at the venue.
The conference will bring about networking for around 4000 domestic and international visitors.
The event aims to bring together the entire supply chain with a focus on PV manufacturing, production and technology and attracts equipment and materials suppliers; cell and module manufacturers; balance of systems (BOS) suppliers (inverters, batteries, tracking and mounting systems, integrators); distributors and project developers; academia and research; utility-scale developers and government.
The conference will also include presentations and discussions covering:
Phase-2 of the JNNSM – Policy and implementation aspects.
Opportunities for independent power producers under the REC mechanism.
Source: Solarconindia