Introduction to Special Economic Zones
|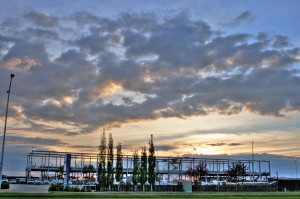 SEZ's (Special Economic Zones) are a geographic location within a country which represents an ideal working environment with world class infrastructure facilities and 24 X 7 working environment with flexible working hours. It offers round the clock shifts with no taxes or duties imposed on imports or domestic purchases. All of this provides a conducive environment for promoting exports. The goods that leave the SEZ's have to be sold in foreign currency only.
The Indian SEZ's have been modeled like the Chinese to some extent but there are some major differences which makes Indian SEZ's unique. While China has 5 SEZ's, there are as many as 585 SEZ's in India making it the highest in the world in terms of the number of SEZ's in the country. The Indian SEZ's are small sized as the alternative would have required acquiring fertile land for the purpose. The Chinese SEZ's have government supported infrastructure while Indian SEZ's has a prime responsibility of private developers recommended by state governments approved by central government. While the Chinese is dominated by manufacturing sector, Indian SEZ's are heavily service sector oriented. All the global SEZ's including those of China are primarily in coastal locations which is useful for exports whereas many in India are landlocked.
There are several issues around the SEZ's such as the fact that over 66% of SEZ's approved are in IT enabled solutions, biotechnology and other services sectors with little manufacturing activities. There is a large concentration of SEZ's in the southern states, Maharashtra and Gujarat with none in the North east states. This creates island of prosperity while also giving rise to intra regional disparities. The global meltdown means that many are seeking to withdraw and postponing investments because of uncertainty. There is also the widespread belief that developers are using SEZ's as Real Estate Business housing leading to property bubbles and speculation.
The objective of SEZ's is mainly in increasing exports and earning foreign currency for the country. The outlook of SEZ's in future would be dependent on revival of economies of US and Eurozone as the service sector caters to this segment. The way forward would be to realize broad based benefits from SEZ's and not limiting them to one or two core segments.
Image Credit: Wikipedia
Read more about Green Guidelines for Special Economic Zones (SEZ's)