State Coordinator vacancy for Water Quality Monitoring at IPE Global
|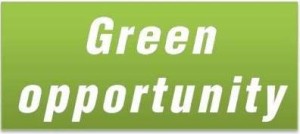 Job Title: Water Quality Monitoring – State Coordinator
Location: Patna
Company profile: IPE Global is a leading international development sector consultancy firm based in India and branches located internationally. IPE Global has been working with International support agencies like DFID, USAID, JBIC, JICA, CLIENT, ADB, World Bank, UNDP, DANIDA, African Capacity Building Foundation-Zimbabwe and GTZ across South Asia, South-East Asia, parts of Africa and Middle East. IPE Global brings with it experience of successfully implementing projects in India, Bhutan, Indonesia, Sri Lanka, Bangladesh, Zimbabwe, Palestine, Jordan, Ghana, Vietnam and United Kingdom, Ethiopia, Kenya, etc.
Job Description:
Support for development of a strategic plan of profiling the water quality to schools, Anganwadi centers and Health centers for Vaishali district, and facilitate its implementation through district laboratories.
Support Director, WQ for development of a comprehensive plan for Water Security and Safety and demonstrating WSS plans roll out in model GPs of Vaishali.
Support Director, WQ for developing and institutionalizing action-focused monitoring framework for water safety and security planning, with emphasis on Mahadalits.
Facilitate setting up functional accredited State and district Laboratories and develop pool of skilled Lab staff.
Provide technical support to WQ cell to roll-out capacity development programmes for PRIs.
Support PHED for online entry of water quality data by all district laboratories .
Provide evidence based quarterly analytical reports to State Water Quality Task Force, and PHED to address critical issues and areas of support from the State headquarter and mitigation (including risk reduction) actions.
Undertake visits to at least three critical districts and 9 GPs of Vaishali in every month to review functioning of the district laboratories and water quality monitoring findings of the respective districts and provide quarterly updates on the water quality trends to the Director WQ PHED and CLIENT for necessary follow ups.
Support PHED for ensuring commissioning of all the equipment received from CLIENT to the State laboratory and follow up on the protocol required for getting NABL accreditation to the State laboratory.
Participate in the training programmes as the coordinator and resource person.
Develop Manual on rapid water quality assessment for the districts in Hindi.
Develop Training manual for the district laboratories including a ToT module on use of "field test kit" distributed at the GP level.
Eligibility:  
Masters degree in Science and related technical qualification in Water Quality.
At least 10 years of work experience (5 years post-doctoral acceptable) of Water Quality programme.
Good writing skills and speaking both in English and Hindi is essential
Good liaisoning skills to interact with Government counterparts and ability to facilitate training at district and block level would be desirable
The understanding of functioning of government, NGOs, PRIs and familiarity with NRDWQM&S and Bharat Nirman.
The knowledge of computers and its operations, MS-office (Word, Excel, Power point) would be essential.
How to apply: Please send details along with 2 references in prescribed application format, please follow the link to download the application format and e-mail at ipeglobal.bihar@gmail.com. Please clearly inscribe the title of the post applied for on the subject line of the e-mail. Only Applications of short-listed candidates will be acknowledged.
Last date for the application: 3rd Oct, 2013
Reference: www.ipeglobal.com.