Field Technician vacancy at CIMMYT Global Maize Program
|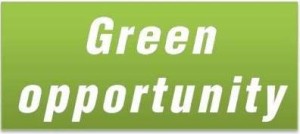 Job Title: Field Technician (Maize Breeding) under CIMMYT Global Maize Program
Location: BISA, Ludhiana
Company profile: The International Maize and Wheat Improvement Center, known by its Spanish acronym, CIMMYT, is a not-for-profit research and training organization with partners in over 100 countries, focused on increasing food security and reducing poverty at an international scale. Please refer to our website for more information www.cimmyt.org.
Job Description:
Assist CIMMYT Global Maize Program scientists in conducting trials, nurseries, and other research activities related to maize pathology at BISA-Ludhiana.
Efficiently manage maize pollinations, field data collection and data entry.
Assist CIMMYT scientists in data analysis, selection and advancement of breeding materials.
Management of contractual field staff engaged in maize breeding experiments.
Agronomic management of Maize Crop.
Travel to other experimental locations in India, as may be required for undertaking maize breeding work in collaboration with the local partners.
Attend to any other official duties, as assigned by the Supervisor.
Eligibility:
BSC (Agriculture)/ Diploma in Agriculture.
At least 3 years work experience in agricultural research, preferably in maize.
Ability to effectively contribute as a team member, and communicate well (both oral and written) in English and Hindi.
Ability to handle computers, Microsoft Office packages and email.
How to apply: Apply online or email cover letter and CV no later than Monday, 30 September, 2013 to Human Resources, CIMMYT (Email: recruitindia@cgiar.org / Please insert Position Reference number: D12519 in the subject of your email)
Last date for the application: 30 Sept, 2013
Reference: http://www.cimmyt.org/en/who-we-are/job-opportunities