Sustainable Fashion-How Can You Make A Difference?
|
Sustainable Fashion also called an ethical fashion or eco-fashion is an emerging trend that factors in sustainability in the textile industry.  It includes clothing and accessories that are manufactured and used in the most environment-friendly manner which takes account of environmental and socio-economic aspects.
Processing raw materials or recycling old garments into a new one is a part of its value chain. Eco-fashion has a major role to play on how fabrics are usually designed. This also involves sustainable production as in raw materials used, working conditions and fair trade.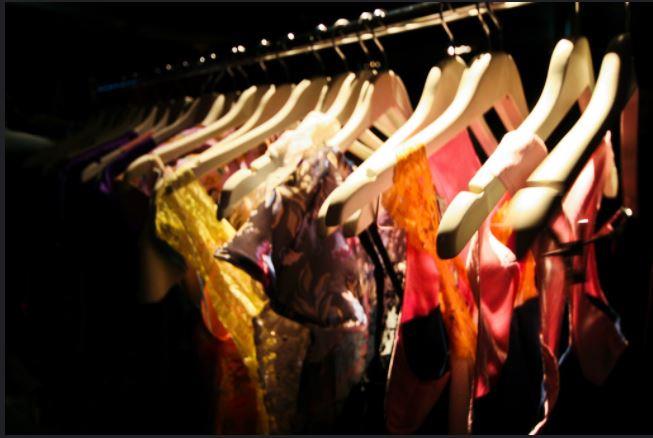 History
Use of recycled materials in sustainable design is also called as 'slow fashion'. The term was coined in the year 2007 by an Ecologist, Kate Fletcher.
On a global scale, the movement picked up rapidly as it came into picture between the years 1980 – 1999. It took off with prestigious companies such as Patagonia and ESPIRIT introducing the term 'sustainability' to consumers in their businesses.
India- An Advocate Of Sustainable Fashion
India, on the other hand, has a huge influence on how fashion is shaped globally. It is said that over 80% of garment workers in India are women and largest cotton contribution comes from none other than Indian farmers. The ideology of environment-friendly fashion wherein Indian textiles and weaves are concerned is catching up.
Why Is Sustainable Fashion Important?
Genetically modified seeds and chemical fertilizers are relied upon for increasing yield in cotton crops yields but farmers pay a heavy price for their usage, eroding their slim profits. The bigger textile brands and Indian designers have continued patronage of traditional weavers of eco-friendly fabrics including Khadi for fashion labels. Khadi evolved with the advent of the Swadeshi movement in India in the year 1920 and has got a global appeal. Being the most sought-after fabric of the masses this sustainable fabric has been elevated to the ranks of high street fashion.
Science Behind Sustainable Fashion
Though textile recycling has an age-old history it is losing to the fast fashion trends influenced by the western world.  The exploitation of raw materials and huge consumption has increased landfills with increased waste generation. In fact, 90% of used textiles can be recycled to prevent unsustainable usage of raw materials.
Innovations
Innovations are made keeping in mind the profitable proposition in business. Today waste recycling has become a multi-billion industry. Innovations are being made in terms of development high -value products with sorting machines and design inputs to reduce carbon footprint and low water footprint on the production of cloths.
In the wake of massive use of raw materials and disregard to the environment Yvon Chouinard and Doug Tompkins committed to supporting sustainability.  The first co-funded project committed to the creation of the sustainable system started with a conference held in Visalia, California. Supporting indefinitely to create a human impact on the environment and social responsibility this first organic cotton was the result of research commissioned by their two companies and was launched in 1992. In collaboration designer Lynda Grose's came up with a concept was based on the Eco Audit Guide from a publication of Elmwood Institute.  Comprising of naturally processed or recycled wood and organic cotton sustainable fibers made with low impact dyes became the need of the hour. These innovations have now contributed to sustainable fashion paving the way for clothing brands looking for alternatives.
Clothing Brands And Sustainable Fashion
According to a report from H&M, in the year, 2015 share of sustainably sourced materials increased to 20% from 14% in 2014. By 2020 the organization has committed to the goal of producing 100% sustainable clothing from recycled cotton or organic cotton produce. The report also shows the creation of 16,000 new jobs. In 2016, they became the second largest user of recycled polyester in the world with 13,000 more job creations.
Adidas has been working on replacing conventional cotton and aims to achieve 100% sustainable cotton by 2018. By 2020 the group's projects 50% water savings at their apparel material suppliers and further expand usage of water-less technologies in production.
This supply chain in India is further different with social evils of child labor, forced labor and other poor working conditions based on a report by Center for Research on Multination corporations, Dutch non-profit organization and the India Committee of the Netherlands.
Indian designers and energetic advocates have come forward with certain measures to counter them all after growing exploitation in the fashion industry. These forwards thinkers through websites and other social handles have committed themselves to fair practices, social responsibility, and environmental sustainability.
India has been trying to promote the indigenous Khadi as an option for younger generation. To ensure genuineness of Khadi "Khadi Mark" has been notified by Government of India.  Khadi and Village Industries Commission (KVIC), has taken various initiatives to make Khadi an international brand. the government of India has ensured tie up arrangement with premier institutions like Federation of Indian Export Organization (FIEO), World Trade Centre (WTC), Indian Trade Promotion Organization (ITPO), Trade Promotion Council of India etc., for invigorating business opportunities in the overseas market by conducting exhibitions and workshops for Khadi Institutions.
Some countries such as Germany are using Khadi as a brand and selling their products. In Germany, the Best Natural Products (BNP) has obtained registration of Trade Mark "Khadi" under classes-3,21,31 from the European Union Intellectual Property Office (EUIPO) and selling the products like soap, perfumeries, hair oils etc. KVIC had filed invalidation application against BNP and filed appeals in the matter; but it could not succeed. KVIC has filed application for revocation of the Trade Mark "KHADI" registered by BNP on the ground of non-use. The proceedings are pending. KVIC is also proposing to negotiate with BNP for assignment of its registered Trade Mark "KHADI" in favour of KVIC.
KVIC has already obtained registration under Trade Mark "KHADI" in 5 countries of the world viz. Germany, UK, Australia, Russia and China.
Carbon Footprint
According to the shocking revelations from Earth Pledge, a non-profit organization, over two-thirds of garment's carbon footprint occurs after purchase. A shocking 25% of the world's pesticides are used for non- organic cotton production. Innovation can become a game changer when it comes to the reduction of chemical usage in the textile industry. At least 8000 chemicals are used to produce textiles from raw materials.
Eco-Labels and Consumer Choice
Eco-labels or energy efficiency labels have been educating and informing consumers to make better choices. Certified clothing that is made from recycled materials are identified with green labels.
BCI
Better cotton Initiative products are being cultivated through better management practices with less carbon footprint and environmental impact. These eco-labels or non-profit organizations like BCI, Global Organic Textile Standard (GOTS), Ecocert, Ecotel, FairTrade, Ecomark, and others emphasize on sustainability encouraging the consumers to go green.
Conclusion
Some of the bigger players in the fashion industry face the challenge of producing affordable fashion with lowest possible impact. Sustainability as a trend will be inspiring many to lead an eco-friendly lifestyle and will seep into sheets, towels and even clothes that are organic and ethically sourced.
References and further reading:
https://www.omicsonline.org/open-access/environmental-sustainability-through-textile-recycling-2165-8064.S2-007.php?aid=26508
https://www.theguardian.com/sustainable-business/cotton-reduce-environmental-impact-consumer-behaviour