Tamil Nadu Promoting Green Houses Powered by Solar Energy
|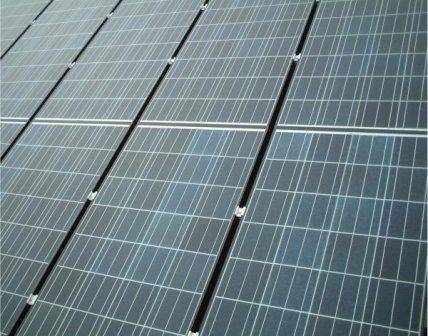 As per reports, the Tamil Nadu government has allocated Rs 1,260 crore for the construction of 60,000 solar-powered green houses.
The program is under phase three of a programme meant to provide houses for underprivileged sections of society.
The house will be in a 300sqft built-up area and each house will cost around Rs 2.1 lakh (Rs. 30,000 has been earmarked for solar installations.)
As many as 60,000 houses were constructed in the first phase of the scheme and the second phase is nearing completion, the release said.
The government plans to complete three lakh houses in its five-year term.
Internationally, Peru has an ambitious solar plan to ensure electricity supply to poor local households that is provided with solar panels.  Closer home, Punjab is looking to tap into solar energy for home requirements.
Madurai Corporation has also planned to make it compulsory for new and upcoming residential, commercial and educational institutions buildings. Solar panels will now be needed to be installed in all such buildings which will help in reducing the burden on the Tamil Nadu Generation and Distribution Corporation (TANGEDCO).
Solar energy doesn't pollute the environment and is especially advantageous for tropical countries as a good alternative source of energy and it can be modified as per requirement for use in a variety of locations.
Reference and further reading;
GCG's article entitled 'Ambitious solar plan in Peru to provide electricity to households'
GCG's article entitled 'Solar power success story in Kerala'
Read more on ' Solar Technologies'