The world's first recycling gallery is located in Eskilstuna, Sweden
|
The world's first recycling gallery is ReTuna where the guests shop in a completely climate-friendly and a new way. In this gallery, old things are taken and renewed by upcycling and repairing. Whatever sold is recycled again and again, also ecologically or sustainably produced.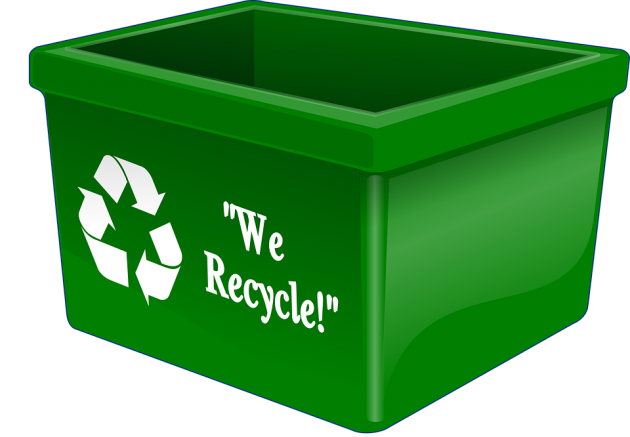 In August 2015, the gallery was opened. It is located in Eskilstuna next to Retuna Recycling Center at Folkestaleden 7. The visitors easily sort material in different containers and then they leave reusable furniture, toys, clothes, interior gadgets and technology in the option that is gallery's depot "Return." The staff then collects all the material and makes a first thinning. The material is collected from AMA (Eskilstuna municipality resource unit for Activity, Motivation and Work). The collected items are then sent to various reusable stores in the mall. There, the retailers make a second thinning and they themselves choose the items they want to fox, repair, convert, process and sell. This process goes on and the material is still alive.
This idea has worked very well as in the year 2016, the products that were recycled were sold at ReTuna Recycling Gallery for around 8.1 million.
ReTuna Recycling Center and ReTuna Recycling Gallery both are governed by the municipality Eskilstuna Energy and Environment, EEM.
EEM is a municipal company which performs the task of organising many environmental activities and competitive energy activities also. It produces optimal benefits to its residents and customers. The objective is to set an example in energy and the environment and also become an inspiration. It also aims to create social and sustainable benefits for the present as well as future generation. EEM works within six business areas i.e. Water & Sewage, Electricity, Energy, Recycling, Electricity, and Market & Sales.
Eskilstuna municipality endeavours to be a green model. Keeping in mind the improvement on environmental issues, the idea was established to produce a gallery of "regular" stores that too fixed with used and upcycled range.
Besides offering sustainable shopping, ReTuna Recycling Gallery- also a public educator in environmental issues has created more than 50 new jobs. This gallery has become an international sensation as many journalists, documentary filmmakers, and many curious tourists from all over the world have visited ReTuna Recycling Gallery. This concept is mushrooming very fast.
Under EN18, Anna Bergström formed a motivation and named Markets Manager 2017. It states that:
Marketers have built many relationships and generated new jobs this year. Through just simple and smart methods, the eyes of the world have been turned to Eskilstuna and have been followed by a top-class hostage. The major objective is to concentrate on developing better relationships with Eskilstunaborna so that it becomes more easy to understand the significance of recycling. ReTuna Recycling Gallery is this year's winner and in lead is Anna Bergström.
The ReTuna Recycling Gallery was awarded in 2015 at the Swedish Recycling Awards competition and got the Prize of the Year with the vision:
The pre-emption of this year has the prevention and reuse of waste and this type of thing has not seen before. This is a unique idea of maintaining a place where spent things are given a new life. Here, is a courageous, innovative, and environmentally-friendly drive to make sustainable consumption a reality.