To reduce debt, Jain Irrigation to sell wind power business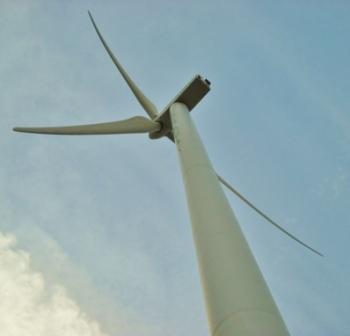 Jain Irrigation Systems plans to sell its wind power business to bring down its debt by Rs 63 crore and is in talks with a textile group for sale of its eight wind mills of 1.65 megawatt each in Tamil Nadu, according to sources.
The company said it will seek shareholders approval for "sale or otherwise disposal of wind power undertaking of the company" In a filing to the BSE.
Jain Irrigation wants to sell wind mills because it is a non-core business and is not giving returns on investment. Selling this business would help the company reduce debt, which stands at Rs 1,500 crore, the company official said.
The wind mill business contributed only 0.3 per cent to the overall revenue of the company in the 2012-13 fiscal.
The company has multi product industrial profile and manufactures Drip and Sprinkler Irrigation Systems and Components, Agro Processed Products includes Dehydrated Onions and Vegetables; Processed Fruits (Purees, Concentrates & Juices), Green Energy includes Solar Photovoltaic (Solar lighting and appliances, Solar pumping systems), Solar water heating systems and Bio-Energy sources.
Reference;