Uniform implementation of Bharat Stage –IV and V norms by 2020 can improve air quality, says TERI study
|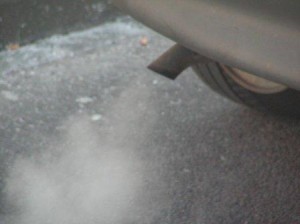 As per a TERI (The Energy Research Institute) study, a uniform implementation of Bharat Stage (BS) IV norms and of BS V norms by 2020 across the country can improve air quality and health of city dwellers.
TERI compared a business as usual (BAU) scenario with three alternative scenarios when fuel emission norms upgraded to BS IV and V have been assessed with PM 2.5 levels (fine respirable particles) and NOx (nitrogen oxides) levels.
The study concluded that in a BAU scenario the PM 2.5 levels will almost treble and NOx levels will be six times current levels. But if BS IV is implemented throughout the country by 2015 and BS V is introduced by 2020 then PM 2.5 and NOx levels can be limited to a level slightly higher than the current levels. As of now only 13 cities including Delhi have BS IV standards but since trucks that travel through states and those with BS III norms may pollute BS IV cities too.
Researchers from Teri and The International Council on Clean Transportation (ICCT) have recommended, among other things, adoption of BS V fuels and vehicular emission standards by 2017 to deal with air pollution levels.