10 Best Environmental Innovations of 2019
|
There is no doubt that climate change is among the best challenges of the time. In the past 150 years, the concentration of greenhouse gases in the air has skyrocketed, especially carbon dioxide, methane, and nitrous oxide. We all know these gases accelerate climate change since they trap heat in the air, thus producing a rise in the planet's average temperature. Professor Rubin describes in this article that ecological issues mainly need joint action to get an effective alternative. Voluntary technological policy steps won't be enough to stabilize greenhouse gas levels. Sufficient prohibitive regulatory policies will also be needed to limit emissions and encourage technological innovation.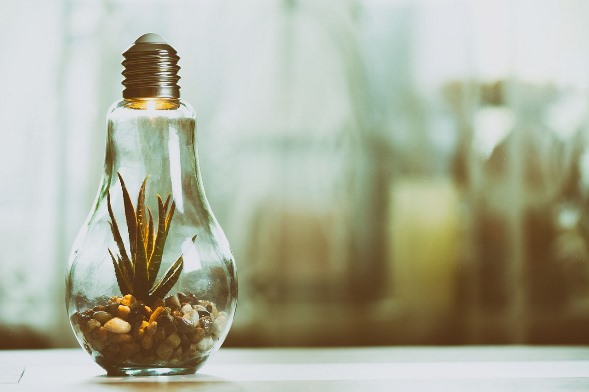 The role of technological innovation in addressing social Issues like air pollution and water contamination is a newer development. Unlike inventions in industries like pharmaceuticals or electronic equipment –in which the outcome is fresh goods which customers want (such as more successful or lower-cost medications, mobile phones, and online solutions )–there is little or no "organic" markets available for many ecological technologies whose task is to decrease or remove a pollutant from being released into the environment. Can you willingly pay an additional $1,000 to put in air pollution emission controls in your car? Most people wouldn't, recognizing their actions would do little to fix the air pollution problem unless all motorists take the exact same action.
In instances like these, the role of government policies and regulations becomes crucial, because most environmental issues require collective actions to effectively tackle the issues. Likewise, the character and scope of innovations that reduce the price and improve the efficacy of ecological controls depend greatly on the activities of government agencies at all levels. Here are the 10 best environmental innovations of 2019:
The Cow-Free Burger:
According to the predictions, people will eat 70 percent more meat than they did in 2005 by 2020. Plus it ends up raising animals for human consumption which is one of the worst things people do to the environment. The Issue is that individuals are not going to stop eating meat anytime soon. This means lab-grown and vegetarian options could be the ideal approach to limit the destruction.
The superior environmental case could be made for meats from companies such as Beyond Meat and Impossible Foods. These companies utilize pea proteins, wheat, soy, potatoes, and plant oils to mimic the feel and flavor of animal meat.
Beyond Meat includes a fresh 26,000-square-foot (2,400-square-meter) plant in California and has sold upwards of 25 million hamburgers in 30,000 shops and restaurants. According to an investigation by sustainable systems at the University of Michigan, a Beyond Meat patty would likely generate 90 percent less greenhouse-gas emissions compared to a traditional hamburger made from a cow.
Carbon dioxide Catcher:
Practical and economical approaches to capture carbon dioxide out of the atmosphere can help in soaking up excessive greenhouse-gas emissions. Even when we impede carbon dioxide emissions, then the heating effect of greenhouse gas can last for centuries. To protect against a dangerous increase in temperatures, the entire world will have to eliminate up to 1 billion tons of carbon dioxide in the air. But as soon as you catch the carbon, then you still must determine what to do with it.
Carbon Engineering, the Canadian startup Keith co-founded in 2009, intends to expand its pilot plant to ramp up production of its artificial fuels, with carbon dioxide as a crucial component. (Bill Gates is the investor in Carbon Engineering.)
Zurich-based Climeworks's direct atmosphere catch plant in Italy will produce methane from carbon dioxide and hydrogen, though a second plant from Switzerland will promote carbon dioxide into the soft-drinks industry.
The ultimate purpose is to lock greenhouse gases off indefinitely. Some amount may be nested within goods such as carbon dioxide, polymers, or concrete, but much more will only have to be buried by way of carbon sinks.
Enable electricity sharing through OLI:
Together with OLI, producers, and vitality, customers become busy partners for the energy transition. OLI is the best operating method for your energy transition with many choices:
Maximizing the self-consumption discuss to Decrease energy prices.
Share energy via blockchain technology along with other members of the OLI community.
Benefit from positive power exchange costs through the link to the energy economy.
Cheap to purchase
Proacqua fountain:
The fountain yields to its roots, not only Urban furniture but also public utility having an eye on the environment. Proaqua has two versions to resolve the problem First is Built-in home water dispenser for people surroundings in open places, and the next is a self-supporting public water dispenser with the assistance of two kinds of water dispensers with capabilities of 180 LT/hour and 240 LT/Hour.
Solshare at Bangladesh for cheap electricity:
SOLshare has created a revolutionary new approach to deliver cheap solar power to everybody in Bangladesh and beyond.
They interconnect solar panels into smart peer-to-peer micro-grids, monetizing (surplus) solar power with cellular money in actual time thereby empowering rural communities to make an immediate income from sunlight.
Impossible Food:
They're restoring biodiversity and therefore help in lowering the effect of climate change by changing the global food program. To do so, they create delicious, healthy, affordable and renewable beef, fish and milk in crops. Animal agriculture occupies almost half of the planet's land, accounts for 15 percent of global greenhouse gas emissions and consumes 25 percent of the planet's freshwater. They create meat with a tiny fraction of soil, energy, and water, so people are able to keep eating what they adore.
Impossible food makes meat, fish, and poultry from plants. They're making the worldwide food system really sustainable by eliminating the necessity to generate meals from animals. Animal agriculture utilizes an enormous quantity of the planet's natural resources.
SMOG free project:
SMOG FREE PROJECT is a campaign for clean air directed by Daan Roosegaarde to decrease air pollution and offer an inspirational adventure of a fresh future, such as a run of urban inventions like the SMOG FREE TOWER which offer a local way of fresh air in public spaces. It's combined with assignments with authorities, students and the clean-tech sector to work together and create a complete city smog-free. Recent SMOG FREE PROJECTS campaigns have been established in South Korea, China, the Netherlands, Mexico, and Poland.
Grayl's Quick Water Purifier:
Clean, safe water is a fundamental part of life and an essential ingredient of any experience. GRAYL enables travelers and adventurers with goods that induce self-sufficiency and secure passing, wherever they move. They set out to revolutionize mobile purification and in the procedure designed the most flexible, quickest, and simple to use purifier. So anybody can tap into and safely drink from sketchy spigots, resort sinks, muddy rivers, wells, or lakes. This purifier can create safe drinking water in less than 8 seconds.
Metallic Trees to capture carbon dioxide:
Based on two years of development and research, SKH's product is thousands of times more effective than trees in eliminating CO₂ in the atmosphere. Contrary to other growing Direct Air Capture technology, SKH's machine trees demand no electricity for CO₂ adsorption. Rather, they utilize the wind to provide ambient atmosphere leading to reduced prices, permitting CO₂ to become sequestered in underground geological formations or marketed as industrial gasoline (such as artificial fuels, improved oil recovery, food, drink, and agriculture).
SKH's version is scalable and helps in addressing the source of climate change at a price that makes impactful international deployment commercially workable.
Vechain's Blockchain Technology using DNP to get a Cleaner Environment:
As the maker of about 1/3 of Japan's Plastic bottles, DNP expects to tap into the significant gap in customer's waste management customs. Since the liner of disposable coffee cups cannot be separated, coffee cups are un-recyclable and wind up in landfills, in addition to the plastic lids. Time For Social Good promotes coffee drinkers in Coffee Break at Singapore to Remove and recycle the plastic sheeting prior to shedding the paper cup (Cold Beverages offered in all-plastic cups may be recycled too). They do this by implanting every cup with an exceptional QR code connected to a unique blockchain ID (using Vechain's technology). Users can scan the QR code, upload a selfie of these dressing the lid, and then receive rewarded with a Social Good Point. When users obtain 7 points throughout the two-week occasion, they'd make a bamboo flask which entitles them Coffee Breaks.