12 Interesting Environment Friendly Projects on Kickstarter
|
Kickstarter, the popular crowd funding platform has lately seen some fantastic and quirky innovative environmental projects. Some of the projects listed are very creative and you may want to check them out. Here's our pick of the list:
BambooMotion: A swanky bicycle made using bamboo, BambooMotion aims to create a  new trend in active mobility. The project was conceptualized in Europe but it materialized in 2015 in Mexico to serve as a means of sustainable transport in Mexico City. The project is trying to spread awareness about conservation of the environment and promote the use of sustainable raw materials like bamboo for manufacturing products in the mobility sector.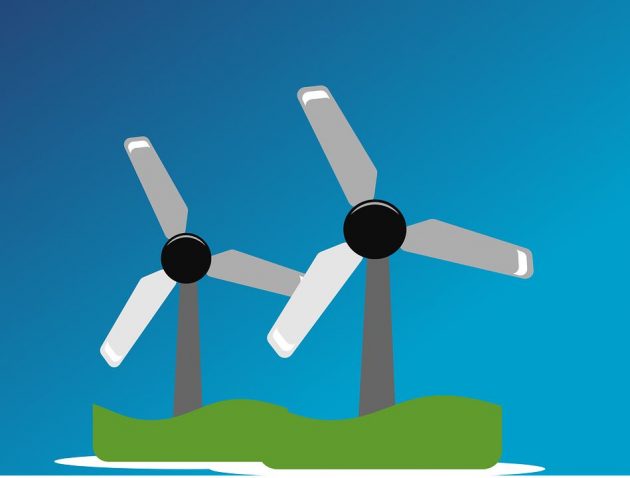 MudWatt: Looking for an informative and interesting way to keep the kids engrossed during the summer? MudWatt is at your service. It is a great STEM kit which helps kid learn about nature, science and engineering in an innovative world. It is completely safe and reusable and enables kids to design their own experiments and learn new lessons, all the while harvesting greater confidence. In the MudWatt kit, colonies of special bacteria can generate clean energy which can be used to power different gadgets.
WakaWaka: Ever wondered what the world would be like without electricity? The way economic development is depleting energy resources, renewable and green energy are gaining more traction. With the WakaWaka power and light first aid kit, one can harness solar energy anywhere. The generated energy is sufficient to power a tubelight for an entire week and multiple phone charges.
Groove Ecosystem: The Grove Ecosystem is for those people who want to opt for a more of sustainable way to consume fresh produce. Developed by a team of experts from the Massachusetts Institute of Technology, the product enables people to grow their own food, right in their homes without having a garden.  The indoor garden makes it easy to have fresh and nutrient-rich food all year round. The product uses fishes, plants and beneficial microbes to grow plants in a unit, the size of a bookshelf.
Little Sun Charge: Tired of lugging a portable phone charger around? If yes then don't worry, the Little Sun Charge is at your service. Developed by artist Olafur Eliasson and engineer Frederik Esteesen, the product is a unique solar phone and light charger which helps one have their phone batteries sufficiently charged at all times.
Bamboo Renewal: The project is a unique initiative wherein the society can help to those in need in a sustainable manner. Under the project, the innovators are collaborating with Cormiers in Haiti to build a bamboo house for a local family. The family lost its house to the destructive Hurricane Mathew. The house would involve participation from local artists, engineers, teachers, students and farmers, thereby helping in the region's development.
Trinity: Trinity is a unique product—a portable wind turbine power station—which can not only charge a wide range of appliances and gadgets but can also be folded into a 12 inch cylinder. The product features a multi-voltage dc output to power devices like laptops. In addition, the product also comes with a good quality and weather-proof mobile pouch and you can also download the Trinity app on your phone or tablet to see the battery percentage of the product.
SolarPuff: Let not the small size of this solar-powered lantern fool you. It's size notwithstanding, it can have a huge impact on your energy needs. With beautiful Origami design, the solar lantern is perfect for camping, hiking, long trips and in emergencies. Weighing just 2.5 ounces, SolarPuff can withstand rough weather, can float and can even survive if it is completely immersed in water.
Tableau: A state-of-the-art product, it enables gardening  enthusiasts to water their plants in the wet-dry cycle without consuming energy. The product comprises three ceramic jars, one glass reservoir and steel base to the keep the containers. The product has been designed by award-winning Dutch designer firm Pikaplant. The product seeks to make looking after plants less of a chore and more of an enjoyment. It is especially meant for people who do not get a lot of time to water their plants on time and could use some outside help.
Volta: The e-bike is a great product on various fronts. Apart from being an environmentally-friendly, Volta is sleek in designs, is easier on the pocket and gives you a 40 mile range. Available in two colours, the bike features integrated headlight and taillights to alert the rider about low-lighting areas.
D.: Every year, the tones of menstrual waste discarded across the world is endangering our environment. So, the next time you don't get a period, use D.—a unique tampon applicator. It is reusable and comes with a self-cleaning technology which can  help women to enjoy the benefits of using a tampon applicator without generating any menstrual waste.
The Smog Free Project: The initiative is a great for those who are trying to rid the environment of dangerous smog. It helps people create smog-free zones not only in their city but also across the globe. The massive air purifiers uses imaginative design and innovative to strip the air clean of smog.