Altigreen off to a great start in electric vehicle sector
|
The impressive rise of startups in the electric vehicle sector in India could be attributed to the successive governments' foray into discovering more environment-friendly transport options.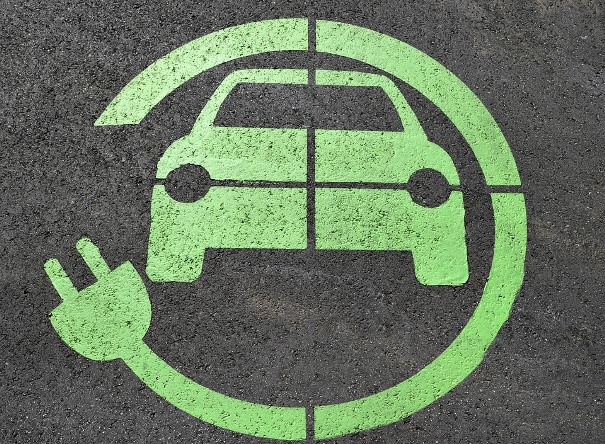 For instance, the current government has committed to increasing the density of electric vehicles on Indian roads by 2030. Last December, the Delhi government announced a slew of sops for battery-operated two-wheelers. The state's target is to increase its share to 24% of all vehicles on roads by 2024. The government's efforts are supported by the interest shown by automobile giants. The interest in this sector is in tandem with the rise in the use of electric vehicles globally.
Elon Musk-led Tesla has been a trailblazer in the industry. At present, the company offers four models of electric vehicles – Model X, Model Y, Model S and Model 3. While Model X and Y are types of SUVs, Model S and are sedans. Apart from Tesla, BMW recently announced an electric concept car, the production of which is slated to begin next year. German carmaker Volkswagen, which launched its electric vehicle ID.3, announced that it plans to roll out as many as 70 new vehicles in the sector.
Not just India, countries across the world are ready to jump on the clean energy wagon that this sector offers. China's electric vehicle market has become one of the largest in the world in less than 10 years. Sample this: Chinese citizens bought over a million electric cars in 2018, which is thrice the number demanded in the US during the period.
Altigreen currently offers four products — electric two-wheelers, three-wheelers, four-wheelers, and hybrid kits. Electric two-wheeler: The electric scooter has been trendsetter as far as electric two-wheelers go with its eco-friendly and affordable performance. It is one of the best options available to people now in the category of 110/125cc two-wheelers. Offering a top speed of 60km/hr, one can rev up this vehicle up to 40 km/her. It can carry a payload of 150kg and has a 17% gradeability. It can be charged using a 220V/15A socket and runs on a portable Li-ion battery. What's more, is that this electric scooter is geared and come with regeneration. It boasts of a digital dashboard with telematics.
Electric three-wheelers: Altigreen designed these three-wheelers keeping in mind the auto-rickshaws that dot roads in India. The product aims to offer drivers a more environmentally-sound and fuel-efficient replacement for autorickshaws. This electric three-wheeler has been making waves in the L5 passenger/ category vehicles ever since its launch. It offers a top speed of 53 km/hr and one can rev it up to 30 km/her in 12 seconds. It has a gradeability of 17% and can carry a payload of about 500kg. It has a range of 120km on city roads and needs four hours to be fully charged. This three-wheeler is powered by a 9kW AC induction motor. In addition, it offers individual suspensions and an 800Nm torque.
Electric four-wheeler: The small commercial vehicle was developed while keeping Indian roads and transport scenario in mind. Altigreen hopes that the vehicle is a viable substitute for top-of-the-line four-wheelers with speed-compensated volume. It has an SCV of up to 2 tonnes. Running at a top speed of 60km/hr, it can accelerate up to 40 km/hr in a span of six seconds. Its kerb weight is 840kg, while it can manage a payload of more than one tonne. Further, it has a gradeability of 21%, the highest among all vehicles offered by Altigreen Propulsion Labs, and has a 100-kilometer range. The electric four-wheeler runs on a 17kW motor which has an AC induction. As far as transmission goes, this car has a rigid eAxle and a 1400Nm torque-on-wheels. The vehicle's additional features include a power steering pump, an EV drivetrain coolant pump, and a brake pump. Lastly, its digital dashboard comes with telematics and navigation.
Hybrids: Altigreen offers vehicle owners to convert their automobiles into partially-electrified and fuel-efficient machines with its hybrid kits HyPixi. The best part about them is that these kits can work well with internal combustion engines. One can retrofit them into vehicles running on both diesel and petrol. A great advantage of these kits is that they don't need any external charging. Thanks to a 48V charging and electric assist and modular design, your vehicle can offer an improvement on the mileage of up to 25%. With 'HYPIXI', you can shield your car and budget not only against fluctuations in fuel prices but also air pollution levels.
Given the kind of interest the electric vehicle industry is garnering, Indian startups aren't too far behind. One of them is Ather Energy. Led by IIT alumnus Tarun Mehta and Swapnil Jain, the startup has two electric scooters, the 450 and 340, in its portfolio. In addition, the Bengaluru-headquartered company has also launched an infrastructural facility for electric vehicles called AtherGrid. The company has raised funds from venture capitalists like Flipkart co-founder Sachin Bansal and Tiger Global.
Another Bengaluru-based startup Ultraviolette has been making waves in the electric vehicle sector. The company unveiled its pilot project 'F77' last November, under the leadership of Niraj Rajmohan and Narayan Subramaniam. The company claims that the vehicle has a top speed of 140kmph.