2019 – An International Year of Millets?
|
Increasing the Minimum Support Price (MSP) of millets by 50% greater than the cost of production, the Government of India has taken a vigorous step towards promotion of millets, as per information available from PIB.
A letter has been sent by Shri Radha Mohan Singh, the Union Minister of Agriculture and Farmers' Welfare to the UNFAO (United Nations Food and Agriculture Organization) proposing to declare 2019 as the International Year of Millets.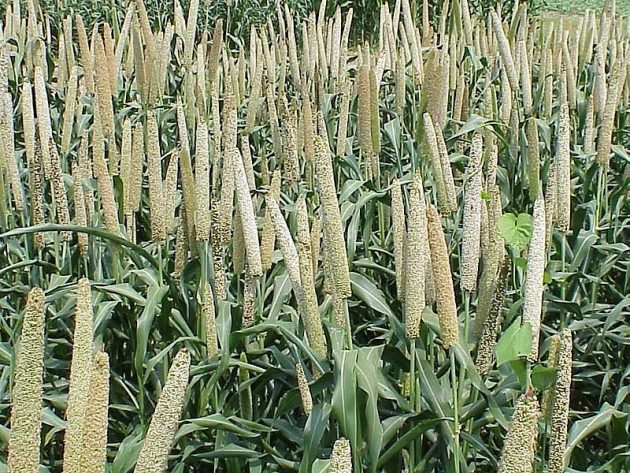 To gather more attention as well as traction globally, the Union Minister for Agriculture said that in his letter to the UNFAO's Director General, Mr. Jose Graziano da Silva, that he has recommended the upcoming year to be declared as a the International Year of Millets.
Government of India under Prime Minister Shri Narendra Modi, is promoting the healthy millets which aid in improving the immunity as well as fighting several lifestyle related diseases. The millets are tolerant to climatic variations, which makes them highly beneficial for marginal as well as small farmers.
Shri Singh also mentioned that India is encouraging cultivation of millets specifically   in places that are highly prone to climatic changes by altering the cropping patterns. In this regard, the country is celebrating the year 2018 to be the National Year of Millets.
The Union minister also stated that the nation is committed to double  the income of the farmers by year 2022 and as an important step towards this commitment the MSP of millets has been increased 50% more than the production cost.
In the month of November of 2017, communication regarding this had already been sent to the UN's Secretary General and the letter sent recently is a follow up action. Committee on Agriculture (COAG)'s 26th session meeting is scheduled to be held in Rome between the 1st and 5th of October of 2018. Union Minister has requested to include this proposal as one of the agenda items of the meeting.
In the Committee on agriculture's Bureau meeting which took place on the 5th July of 2018, member nations supported this proposal. According to Shri Singh, further support of the member nations and the proposal's acceptance by Food & Agriculture Organization (FAO) will facilitate in promoting the proposal to UNGA and strengthen its stand in declaring the following year as the International Year of Millets.
According to the Minister, bringing back these nutritious cereals in the food platter of rural and urban population, rich as well as poor consumers would augment the production of these cereals and worldwide efforts towards speeding up this would be highly beneficial.