January 2019: Monthly Electric Vehicle News Roundup
|
No more customer referral plan – Tesla CEO
Elon Musk, the CEO of the electric Car maker Tesla has tweeted that from February Tesla's customer referral plans would end as they are adding too much cost, mainly to its Model 3. Tesla does not use traditional advertising or marketing or franchised dealers but operates its own store. The referral scheme introduced in 2015 gave buyers free six months supercharging besides giving prizes for the existing owners. To boost the profits of the company, many cost cutting initiatives are being pushed in the past few months.
2. FAME II final nod from government expected by March 31st
The final approval for the second lap of FAME scheme is expected before 31st of March. In this policy applicable for 5 years, public transportation, shared mobility, electric two-wheelers and other smaller electric vehicles (EVs) would be prioritized. 300 EV charging stations are envisaged along the highways by 2019 end. Electrification of buses, moving to advanced batteries instead of lead-acid batteries are some of the major changes. EVs are expected to enjoy favorable tax treatments. With first phase of FAME already extended 4 times, FAME II is highly awaited.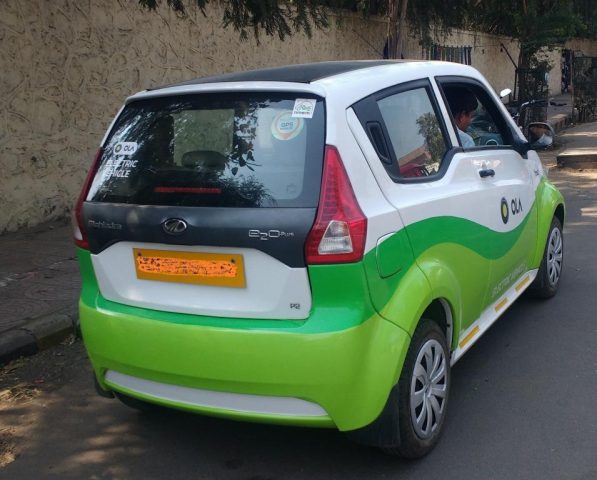 3. Chinese participation invited in India's Electric Mobility plans
By 2030, India plans to achieve electric mobility. Towards this, Anil Srivatsava NITI Aayog Principal Advisor who participated in 5th China EV100 forum invited China's participation. China EV100 is a private electric vehicle association. Given the huge market potential in both the countries, he proposed more formal periodic interactions between the Indian EV industry with NITI Aayog support and China EV100. According to an official report, this move has been welcomed by China. India is committed to the global environment commitments and is encouraging adoption and development of clean energy means.
4. Bunch of initiatives to push e-mobility
A bunch of initiatives for buyers as well as manufacturers of electric vehicles has been proposed by Cabinet secretary Pradeep Kumar Sinha led government appointed panel. This includes lower customs duty for components, low GST rates for manufacturers to produce e-vehicles in large numbers and differential registration rates, road tax, parking charges exemption for buyers. Once decided, the different departments would take necessary actions with NITI Aayog as nodal agency coordinating them. India's efforts are towards a robust, affordable e-mobility ecosystem which can reduce carbon emissions, reduce crude oil usage besides creating new jobs.
5. Electric vehicle charging- buildings to allocate 20% parking space
As per the housing and urban development ministry's new guidelines, 20% of the parking space in residential and commercial complexes should be allotted for EV charging facilities and eateries should reserve space for kiosks. It is also recommended to link the metering and payment to the owner's monthly maintenance bills and having separate billing options for visitors. Enhanced power load is planned for such buildings. Power ministry had early issued guidelines for charging stations and had clarified that under Electricity Act 2003, no separate license is required for setting electric vehicle charging stations.
6. A new product every 6 months from Avan
Avan motors a startup electric scooter maker plans for new product every 6 months starting this year with products priced between Rs.45000-80000. The company plans to sell 25000 units this year and targets 1 lakh per annum in 2, 3 years. It has launched its Xero+ high speed model and expects another launch by this month end. Its manufacturing unit in Pune can make 36000 units per annum in single shift. For product development, it has an in-house R&D team and also collaborates with technology providers from UK, Europe for innovative, futuristic products.
7. Cadillac to lead GM's EV initiative.
Cadillac has set a new sales record of 382,184 but this number is too lower than the other leading premium brands. The company which once was selling more than 350,000 cars, mostly in the US will be leading GM's EV initiative. However the first model is expected to be introduced only after three years. As per announcement, the BEV platform developed would be suitable for Electric cars of different sizes and body types and for all-wheel, front-wheel, rear-wheel drives. Large scale development would be needed to stay competitive and this could be the reason for having EV platform supporting different models.
8. Electrify America's 150-350kW Fast chargers shut down concerning Safety issues.
Volkswagen's Electrify America has shut down its high powered chargers 150kW-350kW owing to safety issues with liquid cooled cables at the recommendation of its supplier HUBER+SUHNER. According to reports all HUBER+SUHNER have received this recommendation. This raises questions about using CCS charging at such high levels. There are also concerns that if the cables are not made safe and reliable, there may be additional problems down the line. However as per reports, CHAdeMO, 50 kW CCS chargers, L2 chargers are not affected and continue to be operational.
9. Three years of free charging for Porsche Taycan car owners
Porsche has announced agreement with Electrify America as per which Porsche Taycan model will come with free charging for 3 years in Electrify America's network in the U.S. This benefit would be included the price. Taycan owners will have access to fast chargers at the U.S. Porsche dealers. A $70 million investment is planned for charging infrastructure and the Porsche Experience Center in Atlanta is the first to have the Porsche Turbo Chargers installed. Electrify America has planned 484 ultra fast charging stations by July 2019. Porsche is also planning home charging and details are expected later this year.
10. Tesla to cut down 7% workforce to bring down Model 3 cost
In a companywide email, Elon Musk chief executive of Tesla said to bring down the Model 3 price to $35000 the plan was to improve the design, increase production and drop thousands of workers. Tesla plans to cut 7% of its full time work force in addition to the 9% cut that happened in June. Tesla has lowered the prices of all its vehicles as the federal tax credits have started to phase out. While Tesla plans to take advantage of its Shanghai plant and produce Model 3s there by the year end, the economic activity seems to be slowing down in China. Also Tesla competitors have started introducing or planned to make far less expensive electric models making it tougher for Tesla.
11. Volkswagen plans mobile charging stations
Volkswagen had announced mass production of electric vehicles last year. It seems to complement it with electric car batteries and charging stations. It has confirmed 870 million euro investment by 2020 for battery cells and other e-vehicle component production as well as recycling of old cells. By 2020 Volkswagen plans mobile electric car charging stations which would employ electric car batteries that can charge 15 electric cars at a time and these stations could be located through smartphone app. These mobile charging stations could be powered by connecting to grid or using renewable sources or they can be exchanged for new one if depleted.
12. Kia Motors can bring electric vehicles to India quickly
Kia Motors the South Korean auto maker is preparing for its first vehicle launch in Indian market by mid of this year. The company sells variety of vehicles including electric, hybrid, etc. across the globe. It says it can bring in electric cars in India very quickly provided there is clarity in policy framework. Its Andhra Pradesh manufacturing facility capable of producing over 3 lakh vehicles is in the final stages of commissioning. Kia Motor's Niro Hybrid, Niro Plug-in Hybrid are already amongst the best selling hybrid vehicles across the globe. Its fully electric new Niro EV can go 455 km on a single charge.
13. BP invests in PowerShare
BP announced that it has invested in PowerShare, a Chinese startup that links electric vehicle drivers to charging points and helps to balance distribution. But the size of this investment has not been disclosed. Powershare application is used in Shanghai and other cities to handle growing demands on power grids. It helps drivers to locate charging points and pay for the supply and allows suppliers to optimize and balance the demands. With more EVs expected in the future, a need for better management is essential, especially during the peak times and car producers, utility firms, energy companies are doubling their efforts towards managing this.
14. Solar based EV charges from BHEL
Bharat Heavy Electricals Ltd (BHEL) plans to design, engineer, manufacture, supply and install EV charging stations at regular intervals over the 250 km Delhi-Chandigarh stretch to allay range-anxiety of EV users besides reducing vehicle pollution and cutting oil dependence. These charging stations will have rooftop solar power plant for green energy for the slow and fast chargers. This project is covered under the FAME scheme. BHEL which is extending its offering in e-mobility has already installed DC chargers at Udyog Bhawan in New Delhi, and is working on such installations across the country.
15. EV taxi service in Delhi-NCR
Gensol Mobility has launched its Blu-Smart initiative in Delhi-NCR which gets its first EV taxi service with 70 vehicles and is expected to go to 400 by this March end. The company which has Mahindra Verito EVs in its fleet is in discussions with Tata, Mahindra& Mahindra, Nissan for new offerings. Charges specified are Rs.14-16 per km for compact sedans and claims to not have any surge prices. The company claims to have invested Rs.50 crores towards setting up charging infrastructure in different parts of the city. India's EV adoption would get huge boost with such EV taxi services.
16. Time is right to introduce mass market platform – Grab
Grab, ride hailing firm has purchased 200 Hyundai Kona electric cars and says it is the right time to introduce the vehicles to the drivers and passengers in Singapore as it feels the technology has improved and has become viable to be used on private-hire vehicles. It said that it is working closely with Singapore Power (SP) for the charging network. It also pointed out that it wants to champion the adoption of low carbon emission technology which would benefit drivers, passengers and environment and contribute positively to more sustainable transport network development in Singapore.
17. Electric bike from Harley Davidson
Harley Davidson in CES, Las Vegas announced that it is taking preorders for its all electric motorcycle LiveWire. For customers expecting the loud parppping engine, Harley has made a new sound to help communicate speed to rider. It is also working to show riders that riding could be fun with electric motors. The bike can go from 0 to 60 mph in less than 3.5 seconds and cover 110 miles on a charge. Zero motorcycles which offers 4 models has announced a new bike SR/F coming up. Harley also showed two lightweight electric bike concepts at the CES, however these are unlikely to make to consumers.
18. Electric vehicle charging with Automated Valet Parking System
Hyundai Motor company and Kia Motors corporation revealed a video showing concept of electric vehicle charging with Automated Valet Parking system (AVPS). In this, upon command from smartphone, vehicle will automatically cruise to the vacant charging station and when it gets charged fully, will relocate to a vacant parking space allowing other vehicles to use the charging station. Hyundai and Kia plan to commercialize autonomous vehicles in smart cities from 2021 and plan to commercialize this technology around 2025 upon launch of level 4 autonomous vehicles.