Accelerated depreciation (AD) scheme to continue for wind energy projects in India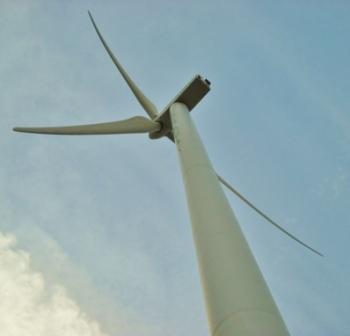 With a government change at the centre in India, the accelerated depreciation (AD) scheme has been extended for wind projects in India. The scheme was shelved by the earlier government.
"To encourage the wind energy programme, there is an accelerated depreciation. There was confusion whether we have extended it or not. Members wanted it to be extended. I am, therefore, continuing with that accelerated depreciation," Finance Minister Arun Jaitley informed the Lok Sabha while replying to a debate on the finance bill.
At the end of March, the installed wind power generation capacity stood at more than 21,000 MW. With the removal of the benefits, the wind sector In 2012-2013 saw investments falling to Rs.10,200 crores while in the preceding year, it was close to 19,000 crores.
The two benefits viz. AD (Accelerated depreciation) and GBI (Generation-based incentives) were earlier withdrawn by the government. The Accelerated Depreciation (AD) scheme and Generation-Based Incentive (GBI) scheme were a common practice for wind energy projects which saw more investment by many firms but these twin benefits were withdrawn in 2012. Last year, GBI was restored for the sector leading to some cheer for the industry. An incentive of 50 paise is provided for every unit of electricity generated under the GBI scheme (Generation-based incentives). Accelerated depreciation is a useful tool for deferring corporate income taxes by reducing taxable income in current years; this is done by considering the amount of depreciation each year as higher during the pioneering years of an asset's life.
Companies frequently make use of accelerated depreciation but this results in fewer earnings initially but this spills over in more profits later on.
AD scheme however is not just limited to the wind sector but is available for other renewable energy investments.
Read more on wind energy in India