Chinese Power Companies Agree to Establish Base in India
|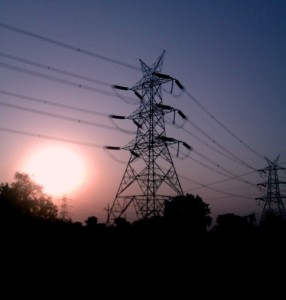 The Ministry of Power, Government of India and the National Energy Administration of the Government of China on 23 October 2013 have signed  a deal to further strengthen and deepen cooperation in the energy sector under the India-China Strategic Economic Dialogue.
The energy cooperation and the proposal for setting up Chinese Power Equipment Service Centres (PESCs) in India was discussed at the SED Working Group Meeting on Energy that took place in Beijing on 26 September 2013.
India has become a strategic market for the Chinese power equipment manufacturers and 18 GW of thermal power projects were commissioned under India's 11th Five Year plan using Chinese-manufactured equipment and about 40GW of power projects are currently under construction using Chinese-made equipment.
The energy sector holds the key in accelerating the economic growth of India. The energy demands for developing country like India keep on continuously growing. Energy is a driving force behind rapid economic growth of the country. India ranks sixth in the world in total energy consumption. Read more on electricity scenario here.
Important Features of Cooperation Programme
1. The service centres would be adequately provided with equipment, personnel, spares and other facilities so as to enable them to provide all requisite spars and services support within India.
2. The PESCs will be set up in India on market principles. The costs and terms of servicing power equipment will be decided between the PESCs and the end user.
3. The companies will make themselves fully conversant with the relevant rules/regulations/statutes/approvals and processes being applicable for setting up of such PESCs in India.
4. The PESCs would be directly responsible for provision of requisite services to the Indian power generating companies on mutually acceptable terms and conditions (between the PESCs and the Indian power generating companies) and in accordance with applicable Indian laws/rules/statutes and this MoU shall not in any-way confer any special or preferential status/treatment to the PESCs.
Reference and further reading-
http://www.powermin.nic.in/JSP_SERVLETS/internal.jsp
Power demand supply position of various states in India