Cupple: Now, carry your coffee and water bottle together with ease
|
Most of us can remember a time or two when we have wished that there was enough space in our bags to carry a flask of coffee and water bottle at the same time. The convenience of having coffee around when you are out is unparalleled. What if you can have the facility to carry a water bottle and a coffee flask together without carrying a large bag? Cupple can make this a reality. The revolutionary product combines a flask and a bottle to give a unique accessory. Not only it saves you space, but it is also environment-friendly.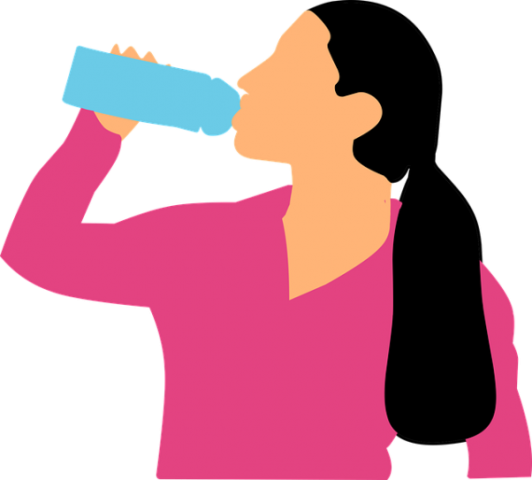 The product comprises a water bottle and a coffee flask and is a great addition to the lives of people who are on the go often. Not to forget, it helps you have your own coffee on journeys. The product is launched by a British firm Gracious Living Lane Ltd., which specializes in designing sustainable products for everyday use. Cupple makes your life convenient and reduces the consumption of single-use plastic products, which are hazardous for the planet. The disposable paper and plastic cups in which coffee is served in cafes and restaurants are not eco-friendly and lead to plastic pollution. The problem intensifies when this waste ends up in oceans and beaches, as they endanger marine life. Even if you want to get coffee from your favourite coffee shop, you can take your Cupple cup and ask the staff to serve the beverage in it rather than a disposable cup.
The product is the brainchild of entrepreneurs and cousins Eve and Amanda. They got the idea for designing a product like Cupple back in 2018 when they moved closer to each other. The cousins' commitment to the environment and desire to reducing waste and littering drove them to conceptualize the product. They brainstormed to design a product that was not only reusable but could be used by anybody and reduced waste. The two approached Aetha Design with their plan and it took the team over 18 months to get the final design ready after several assessments.
Cupple is a combination of a 525ml water bottle and a 340ml coffee cup. The body of both the bottle and the cup is made of stainless steel that is insulated by vacuum. It is covered with a drip-proof lid so that the liquid doesn't spill. The bottle and the cup are contained in a sleeve to make the product compact and save space. It is compact enough to fit into most bags, be it a tote or your college backpack. Plus, its unique features make it the perfect companion for when you are on the go, whether it is a train or a bus ride or a walk on the street. For those who are fond of pedaling bicycles can relax as Cupple can easily fit into the cup/bottle holders attached to standard cycles.
The makes of the product took care to ensure that the cup and the lid of this bottle-cum-cup is sealed in a hygienic manner so that you can use the product whenever and wherever you want. The company claims that you can save up to £250 every year by switching from plastic bottles to Cupple. If you buy Cupple, your purchase can help millions of trees across the globe which are felled for manufacturing paper cups that are not used for more than 15 minutes.
The makers of the product chose to go with the 18/8 food-grade of stainless steel because of its various benefits. For starters, it is non-toxic. This means that you won't taste any chemicals or plastic fibres in your coffee. Next, it is free of BPAs and can be used multiple times. It is completely recycled. It can be used to keep cold beverages cold and hot ones warm, making it useful throughout the year. Lastly, at least 50% of the steel used in Cupple is from recycled steel. It also has a nylon loop attached to it so that it can easily be carried around.
When it comes to convenience about the product, you need not worry at all. Cupple comes with a fuss-free cleaning routine where you only need soap and water to clean it. You can even wash it with hand. Just ensure that the components are completely dry before you assemble them back for use. If you order the product, it would come with an 18oz water bottle which has a leak-proof lid, 12oz insulated cups with double walls and outer sleeve. The product is launched in two colours – sea green and chalk white.
Amanda and Eve have devised a shipping process that minimises their carbon footprint and also contribute to several organisations working for the environment like the Marine Conservation Society from the product's sales. The product is currently priced at £26.