How TuSimple is looking to change the autonomous vehicle industry
|
With factors like reduced road fatalities and fuel efficiency working in their favor, self-driven or autonomous vehicles are gaining traction across the globe. Even international tech giants like Google, Tesla, and Uber have forayed into the sector. These autonomous vehicles are expected to bring around disruption in the automobile sector and mark the beginning of a new era.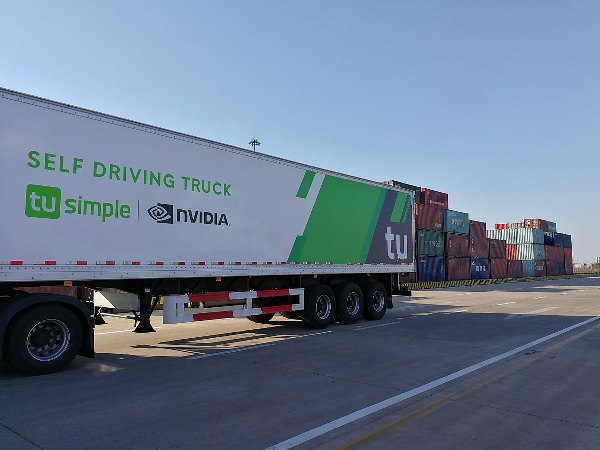 Apart from lower levels of exhaust fumes and fewer accidents, the self-driven vehicle also brings the promise of reduced parking problems. The automatic mechanism would mean these cars would not have to wait for a driver to drive them around and thereby save space earlier reserved for parking. Experts predict that the thus vacated space can be reclaimed and go on to change how cities are developed. Not to forget, owners will have more time at their hands.
As these cars garner more attention, many smaller firms are cashing in other business opportunities in this sector. TuSimple has set a great example of how the infrastructural set up for self-driven vehicles is a viable business opportunity. The company's Autonomous Freight Network (AFN) is being touted as one of its kind service which offers a safe and efficient way to get self-driven trucks to the market. It promises greater access to self-driven trucks in several states of the US.
TuSimple is the brainchild of Xiaodi Hou and was established in 2015. The entrepreneur got the idea for TuSimple while he was finishing his PhD at the California Institute of Technology. At the institute, he studied how the human brain processes visual information. Another area that Hou studied was how artificial intelligence developed by using deep learning. Initially, the TuSimple software was developed while keeping in mind the exclusive requirements of class 8 semi-trucks. The software focused on their need for long-range vision on highways.
Headquartered in San Diego in California, the firm's operations are spread across Tucson, Beijing and Shanghai. The company reached the coveted unicorn status in 2019.
There are several factors that help TuSimple ensure that self-driven trucks can operate safely in all kinds of weather throughout the year. The first of them is their state-of-the-art autonomous trucks. The AFN will utilise Level 4 self-driven class 8 trucks that can ply on both surface streets and highways while carrying freight. Next, TuSimple's strategically located terminals ensure that these autonomous trucks can ferry cargoes to secure locations across the US. The trucks use digital maps which are regularly updated, keeping safety and efficiency of operations in mind. The firm's in-house monitoring systems 'TuSimple Connect' is the brain that keeps the truck's operations seamless. The system ensures that these autonomous trucks reach where and when they are supposed to be. The system packs nine cameras, including a proprietary one. Together they give the visibility of the truck of up to a kilometer. The company claims that with its long-range vision, its software can help reduce fuel costs by around 15% a year by way of regulating speed and avoiding rough braking.
TuSimple is constantly updating its routes which enable long-haul self-driven trucks to transport cargo across the country. The firm is currently working with several other industrial partners and plans to scale up its operations by 2023. TuSimple plans to expand the AFN in three phases.
TuSimple is technological support is what keeps its operations smooth and running. For starters, the AFN boasts of Light Detection and Ranging Sensors (LIDAR) that provides the monitoring system a detailed view of up to 200 meters. The system also uses sophisticated radar technology to spot any objects within 300 meters. The radar technology helps in making truck journeys safer in all kinds of weather conditions, be it fog, rain, or thunderstorms. TuSimple describes cameras as the backbone of its technological platform. These cameras provide unparalleled perception and can identify objects up to 1,000 meters away.
The firm conducts regular tests on its various platforms. The monitoring system is tested across the fleet both during day and night for optimal results. As a result, TuSimple's AFN boasts of premium localization, perception, vehicle control, and motion planning. And what's more, is that the experience keeps getting better with every ride. The company uses artificial intelligence extensively to improve the safety of operations. Armed with a variety of AI-driven tools, the TuSimple platform allows trucks visibility of up to 1,000 meters. It also improves visibility at night. Plus, it brings massive data for simulation. In order to offer a customized fleet of trucks, TuSimple works with global heavyweights like Navistar and Cummins. 
Recently, TuSimple struck a deal with auto giant Volkswagen's commercial vehicle unit Traton Group, which will enable the startup to take its technology to European countries. Traton Group is believed to have invested an undisclosed amount in the Hou-led startup. The group has claimed that it has already started testing TuSimple's computing system, sensors, and technology with a small fleet of Scania buses on autonomous routes in Sweden. In the past few years, TuSimple has raised investment from several firms like Nvidia, Sina Corp, and Hong Kong Composite Capital.