Eco Friendly Innovation- S. Café® fabrics
|
Once thought of as garbage, with this invention of eco-friendly fabric made of coffee dregs, coffee can be looked at as "trash to cash". The invention uses coffee's natural ability to block odours and this technology essentially takes wisdom from life experiences as can be seen from its Inventor's story detailed later in this report.
Although it took four years of the inventor's research & development, blood, sweat and tears, this invention has won various awards such as the Geneva Invention Award, Nuremberg Invention award, Merit Gold Medal and the Korea Invention award, to list a few.
In this era of sustainability where everyone wants to go 'eco-friendly' and choose sustainable options, this invention provides them a fabric which gives them their favourite 'Coffee' as not only a Drink but as a wearable, which is made from an entirely eco-friendly process and is definitely a green product for use.
The S. Café® technology has many renewable features and with it, 100% of the coffee we drink, will not be wasted and put into functional use.
The ideology of "recycle, renewable, carbon reduction" is what this invention promises its users. For the producers, it is a way of healthy sustainable lifestyle by not wasting but utilizing 100 % of their recourses.
For all Coffee lovers and for the Coffee haters too, this innovation has proven that 'A little Coffee bean has a lot more than we know', and that's the beauty of nature, it has vast explorative possibilities in it.
About the Company
Singtex Industrial Co., Ltd from Taiwan was a company developing functional textiles. Their product emphasis has slowly shifted on the development of eco-friendly functional textiles. This shift of emphasis has made Singtex one of the leading providers of such eco-friendly functional textiles in Taiwan. Singtex is constant to take a position in innovative R&D so as to become a sustainable supplier of eco-friendly textiles to international clothing brands.
Singtex successfully invented the S. Café® eco-friendly coffee yarn in 2008. Using plastic bottles and coffee grounds, this green, high-tech yarn is environmentally friendly, de-odorizing, and fast drying, UV-resistant and has many various applications. When used in textile fibres it enhances its' functionality without affecting the dye colour. No solvents are used in the production process. It does not require high-temperature carbonizing treatment used conventionally in materials.
The Beginning of S. Café®-
A simple joke started it all. One-day S. Café® brand founder and President Jason Chen was together with his wife Amy, out enjoying an area performance in his country Taiwan. While taking an opportunity and sipping on a cup of coffee at a cafe, Jason and Amy saw an individual coming into the shop posing for used coffee ground to take home. Upon seeing this, Amy jokingly told Jason that because he enjoys sports such a lot and sometimes stinks of sweat should put coffee ground in his clothes so he would be less of a "smelly man".
We all know that coffee dregs have a singular deodorizing function, so Jason after hearing his wife's wisecrack thought for a flash, then turned to his wife and yelled "GOOD IDEA"! If one can harness the power to include coffee dregs to form clothes, one also can increase the performance and value of this sustainable product. Jason quickly gathered a gaggle of innovators and environmental partners and commenced researching the chances of inputting coffee dregs into yarn.
Finally, after four years of research, development, blood, sweat, and tears, Jason had done it. In 2009 S. Café® brand was created with more products and innovations to return following this main concept.
President Jason Chen till today continues to be the most spokesperson for this line "Behind every successful man there's a supportive woman!
Roasting coffee beans is that the most fascinating stage of creating it into a beverage. One can literally taste the enchanting aroma that roasting coffee beans can create but also contributing to the most component of S. Café® which is producing coffee ground. After baking, brewing, and one other patent process, S. Café® is in a position to supply something far beyond your wildest imagination.
S. Café® technology, with a low-temperature, high-pressure and energy saving process, combines coffee dregs onto the yarn surface, changing the characteristics of the filament, and offers up to 200% faster drying time compared to cotton. Also, the micro-pores on S. Café® coffee dregs absorb odours and reflect UV rays all the time! The product tagline being – Drink it, Wear it.
The Production Process of S. Café®-
The production happens in a 6 step process listed below-
1. Roasting Coffee Beans-
Coffee is an important part of international culture. It's a delicious and energizing drink! But to make it into a fabric, the beans need to be roasted first in 160~220°C. So the first step to turn the coffee residue into fabric is roasting the coffee beans.
2. Coffee dregs-
Huge quantities of coffee dregs are created by our daily coffee drinking. Coffee dregs are often utilized in some ways, like plant fertilizer and room deodorizers. S. Café ® technology applies used coffee dregs into yarn production.
3. Creating Master Batches-
S. Café ® technology combines the post patented processed dregs and polymer to make master batches to be utilized into making the yarn.
4. Making the S. Café ® Yarn-
This is done using the patented technology. When the yarn production is completed, the S.Café ® performance benefits start to appear.
5. Converting into Fabric-
This yarn is then converted into fabric. S. Café ® fabrics provide excellent odour control, UV protection and fast drying benefits. These permanent functions are born from the natural inspiration of S. Café ®.
6. Making Apparel-
S. Café ® fabrics are then made into apparel which provides a cushy feel combined with functional qualities for all outdoor and lifestyle activities. Thus this fabric is used right from making towels to clothes like jogging suits and office shirts.
Four Permanent Functions of the brand of S. Café®-
1. Odour Control-
S. Café® coffee dregs absorb odours the body produces throughout the day. Since the coffee dregs are embedded inside the S. Café® yarn, there is no need to worry about washing your S. Café® garments, this feature lasts much longer than one would expect!

2. Fast Drying-
The key element to S. Café® technology! S. Café® continually moves moisture faraway from the skin to the outer surface of the material for faster drying process. Moisture transfers from skin to the outer layer of S. Café® fabric, it spreads across the area to lower the duration of the drying process. Once again, this function being permanent will never wash or wear out.

3. UV protection-
S. Café® coffee dregs accompany numerous microscopic pores, which create a long-lasting natural and chemical free shield for yarn or fibre, reflecting UV rays and supply a cushy outdoor experience.

4. Ice cool touch-
S. Café's ICE-CAFÉ™, is another sustainable yarn able to cool down the temperature of our skin about 1 to 2oC compared to common fabrics. The fabric itself has a cooling feel.
Philosophy behind S. Café®-
To create earth friendly sustainable textile
S. Café® sustainable technology is integrated into the ever growing coffee drinking culture.
There is never a requirement to waste time and energy to supply the essential. Raw material availability is stable, as there's always coffee being consumed, therefore there'll always be coffee dregs to be collected and used.
S. Café® yarn are often utilized in a spread of various products, from outdoor and sports performance apparel, to home items we use in a day. There is an endless possibility where the inventors are able to apply the sustainable material. By making less of an impact on our environment, S. Café® is making the world a better place for the next generation
Singtex invested four years of research and development and after eight long series of testing have developed "S.Café® sustainable coffee yarn" putting coffee dregs into functional textiles. 500 kilograms of coffee ground each day are kept from being wasted and reapplying the fabric into textiles, Singtex is continuously implementing three environmental fundamentals: Recycle, Reduce, and Reuse. The one and only patented S.Café® follows the fundamentals of sustainability.
S.Café® says, 'when you enjoy a cup of coffee, in the meanwhile, you can also recycle coffee dregs and can choose to give us to make coffee yarn fabric. Let us work together to contribute to environmental protection!' They not only reuse coffee dregs to form S.Café® textile products by a patented process, but also cause you to experience an exquisite coffee culture.
What are the other uses of coffee dregs?
The brand mission is to produce environmental friendly garments by maximizing resource use. Their fundamental concept is focused on sustainable development and protecting the environment by progressing towards a closed loop production.
They are not only using coffee for making fabrics but are also helping the world realise the multiple uses of coffee through various awareness initiatives.
According to them coffee residue can be also used for the following-
• Coffee dregs fertilizer: potted coffee remains are mixed with soil, a mixing ratio of 1: 6, is said to be good for plants and is used as fertilizer.
• Coffee notebook: coffee dregs can be added into paper and made into notebooks that smell good.
• Coffee soap: soap made by coffee residues plus coffee oil and is good for earth as well as humans.
• Coffee deodorant package: on shoes, wardrobe, kitchen cabinets, refrigerator, this is the most common DIY solution from coffee that I have often seen people doing, where coffee can help deodorizing bad smell.
• Fragrant Massage oils are also made using coffee oil and are useful in aroma therapy treatments for patients having stress issues and for spa clients.
Brand Partners-
Singtex Industrial Co. Ltd from Taiwan, the owners of the S. Café® fabrics cooperate with only top apparel brands around the world.
These brands are able to incorporate S. Café® products into their merchandise to bring the consumer a truly extraordinary experience.
Teamwork and dedication to making genuinely sustainable products bring forth, one-of-a-kind experience.
They have come up with a unique way of reducing and reusing coffee waste to move towards a less waste generating coffee experience and have provided the coffee lovers of our planet to be eco-friendlier.
The innovation ability of Taiwan's Singtex- S. Café® fabric has kick-started a new trend for green fashion all around the world!
Author's Bio: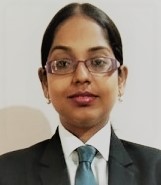 Sukriti Nair is a student of PGDM at the Xavier institute of Management, Jabalpur. She is an amateur writer and literature enthusiast. Her interest lies in the field of processes, world economy, finance, literature, spirituality, nature and behavioural studies.