Delhi to utilise solar power in coming years
|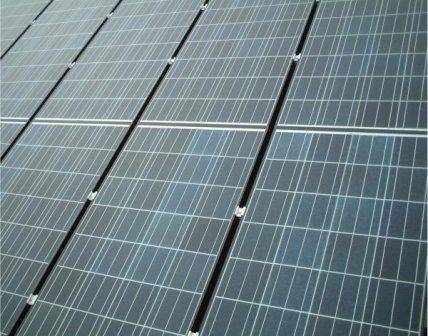 According to reports, if all goes well, Delhi Secretariat will get power at the rate of Rs. 5/unit from a solar power plant to be set up near the Delhi Secretariat, New and Renewable Energy Minister Farooq Abdullah said on Thursday.
Abdullah met Delhi Chief Minister Sheila Dikshit to consider a 5 MW (megawatt) solar power generation facility near the secretariat to meet the 2.5 MW daily demand of the entire complex.
"Out of 5 MW solar power, balance 2.5 MW could be transferred into the grid," he said.
Delhi has huge potential for rooftop solar plants but consumers have not warmed up to the idea.
Delhi had last year seen the setting up of a solar water treatment plant at Surajmal Vihar. The government is also trying to popularise other solar products like solar geysers which top the list. Among other such buildings, the new environment ministry building is also being planned on energy efficient lines.
According to a recent Greenpeace report, Delhi has potential to fulfil 16% of its annual power requirement through solar energy. The report, 'Rooftop Revolution: Unleashing Delhi's Solar Potential', says that Delhi can generate 4,500 million kilowatt hours of solar power every year by installing photovoltaic panels on 1.6% of the city's roof space.
Reference-