European Union Parliament approves CO2 emission restrictions for commercial vans
|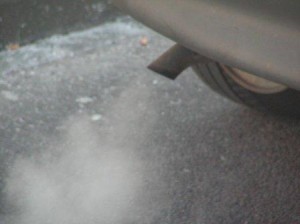 The Parliament of Europe approved new carbon dioxide restrictions for commercial vans on 14 January 2014.
The move is expected to bring down emissions by 28 percent from 2020.
Under the new rules, all new light commercial vehicles sold across the European Union (EU) will emit a maximum 147 g of carbon dioxide per kilometer instead of 203 g as per the level set in 2007. The legislation can be reviewed in 2015.
As per the Climate Commissioner of Europe Connie Hedegaard, the set target of emission is accessible and is not too expensive for manufacturers. The European Commission said that the 12 percent of emissions is done by vans of the European market for light-duty vehicles. These emissions contribute for 1.5 percent of total European Union carbon dioxide emissions. Similar scheme will be voted by the lawmakers of Europe in February 2014. The scheme will limit carbon dioxide emissions in new passenger cars that have been held up by concerns in Germany that has a powerful auto industry.
Earlier in November 2013, Berlin agreed to the scheme of reduction of emission of CO2 to 95 g per kilometer for 2020. Also the European Union has set a target of emissions by new cars to 130 g of CO2 per kilometer by 2015. This emission target symbolises 18 percent improvement over the standards set in 2007.
Background:
In 2007, the European Council made a firm undertaking to reduce greenhouse gas emissions by 20 percent by 2020. This Regulation forms part of that initiative by setting limits for the CO2 emissions from light commercial vehicles, whilst maintaining the competitiveness of the European automotive industry. Transport is one of the European Union's (EU) foremost common policies. This Decision contributes to meeting the commitment made by the European Union to reduce its greenhouse gas emissions by 20 percent by 2020 in relation to 1990 levels. Reduction of greenhouse gases is a key component of the strategy of European action. The EU has a monitoring mechanism in place to keep regular track of emissions and the absorption of these gases. With a view to gradually reducing emissions the EU has also established a system based on market rules, a greenhouse gas emissions trading scheme and specific rules on fluorinated greenhouse gases.
In order to fulfil the goal of staying under a 2°C global temperature increase, the EU must reduce emissions on its territory by 70 percent compared to 1990 levels. The International Energy Agency has estimated that at the global level, every year of delayed investment on more low-carbon energy sources adds EUR 300-400 billion to the price tag.
Know more on – How to calculate carbon emissions from fossil fuel combustion?