GCG in conversation with Michael Theroux, Terutalk
|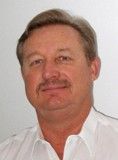 About Teru Talk- Started by Michael Theroux, Teru Talk is an industrial advocacy website, to incite and inform the on-going public/private dialogue focused on conversion of waste for resource recovery. Michael Theroux is a retired California Registered Environmental Health Specialist with more than 35 years of diverse environmental planning and resource management, multiple use permitting and regulatory compliance experience. He has served as coordinator for project development, feasibility analysis, facility siting, permitting, right-of-way acquisition, and utilities research for many large-scale, long term municipal, institutional and industrial projects. He is dedicated to advancing resource recovery through the clean conversion of waste into renewable energy, fuels and bioproducts, and to the commercialization and vertical integration of advanced Conversion Technologies (CTs).
Contact Email- mtheroux(AT)terutalk(DOT)com
Website- http://www.terutalk.com/About-Teru.html
1. When did you start Teru Talk and how was the idea conceived? 
Idea first, then the Start:
If a municipality or development company wants to select The Best Waste Conversion Technology, there is no "catalogue" to draw upon. If you ask a company directly for information, all you get is what they think you want them to tell you. If you release a Request for Information or Request for Proposals, you can spend $50 to $75 thousand and get a short list of six to ten companies. Three aren't really suited for what you want to accomplish, one or two are far too large and the remainder are not commercial enough. Somehow, we needed to find a way to know what is out there, and to maintain a very current perspective.
In 2007, I completed a five year pro bono appointment to the Los Angeles County Public Works Department, Integrated Waste Management Task Force, Alternative Technologies Assessment Subcommittee (see www.socalconversion.org). During my appointment we lapped the globe visiting waste conversion companies and observing systems in action. I gathered all my notes into an organized if rudimentary database; the initial count was around 400 technologies, or at least 400 companies offering waste conversion technologies.
I noted in my company profiles that for much of the detail, we simply could not corroborate the facts. I recognized that if the initial report was simply hear-say, the details were unsupported and thus the "news" reported was not "discoverable" per law. Yet most companies make their accomplishments public information: if not issued as a press release, the details emerge from governmental filings, from postings on their own web page, from news their partners in a joint project have released, or from a presentations their CEO gave at a conference that ended up published in the Proceeding. You just need to be prepared to wait, to gather public information as it surfaces, and to keep it tightly organized.
The "interface" between public information release and data management is most naturally, media. Not having any background in journalism, I wanted to experience the "grind" within an operation news service and apprenticed for very little compensation for four or five months, happily quitting early in 2010. I became more convinced than ever that standard industry news services are not "actionable": they leave readers with less detail than is needed to actually act upon a business idea, if one is sparked by that posting. Of course, this meant that to set such stringent criteria, we would have to form our own "media service." My partner and CEO of JDMT Inc. happens to be particularly savvy in web development; in September 2010 we launched Teru Talk, and in February 2010 we released our first weekly newsletter.
2. What are some of the chief activities and objectives of your organisation?
Our firm JDMT, Inc tracks global entities and activities related to clean conversion of waste and biomass to heat, power, fuels, chemicals, and other commodities. This work over the past 15 years has resulted in a large proprietary database. We currently review from 2,000 to 3,000 items a week, using perhaps 200 to modify the underlying database in some way. The daily diligence serves to regularly update existing profiles, delete defunct entities, and add new ones.
We presently are maintaining over 3,000 profiles that cover the entire value chain from feedstock, pre-treatment, all forms of conversion, reforming/refining, product management, engineering and development, and financing. We are particularly careful to utilize only publicly available, non-confidential data, obtained via the internet, various publications, symposia proceedings, and by direct contact. When we do publish, we contact each entity involved in the specific news item, provide the link to the news and ask that we be added to their media advisory lists. We are thus actively forming the real-time "catalogue" that otherwise simply does not exist for the waste, residual, and biomass conversion industrial sector.
3. What are some major programmes/ activities of Teru Talk?
We have coupled the willing access that media provides with constant diligence to accrue an ever-increasing number and diversity of profiles. The appearance of new approaches essentially self-defines the industrial categories, while each profiled entity clearly identifies the crucial steps in its own commercialization timeline.
Beyond the surface, we encourage by example a progressively formal approach: we start with bar-stool chatter in Trash Talk, progress to news that can be corroborated, follow that up with Focus Reports that open the subject further. Our Articles dive deeper into the most crucial detail, and we also post both our formal comments and testimonies to agencies. Parallel to all of this we feature specific date-sensitive key events, advertise particularly relevant texts, and maintain a bank of updated references.
4. Tell us about your other corporate work, JDMT Inc?
With this tool-set JDMT can answer all-too-common questions with real-time knowledge that the current "Request for Proposal" (RFP) methods have proven to be unobtainable. Direct queries of the companies, agencies, institutions, and foundations themselves simply result in answers given according to what each entity thinks the inquiring party wants to hear. The questions: What can be done with this waste? How can this needed material be developed from residuals and by-products? Who has research / technologies focused upon this? What policies and regulations pertain to this? This is the suite of concerns any agency or large project developer has to ask when involved in waste and/or biomass conversion.
The answers to these complex and ever changing questions can instead be acquired iteratively as data emerges as publicly accessible information, and there is no lack of that flow. The difficulty rather is to establish, and constantly grow and maintain the information acquisition.
5. What inspired you to work for the environment sector? I know you worked as a botanist before, did those long forays helped to generate interest in this sector?
My upbringing taught me to cherish life and nature; my own nature led me to seek the most intricate detail in the world around me. A decade-plus enforcing waste management and associated environmental law placed my "biology" background in a very gritty context and provided a real-world urgency that pure science seldom generates.
I have the rather odd ability to move smoothly from the "60-thousand-foot" perspective down to the micro realm and back out again. Most of my colleagues can either handle the over-view, or the detail, but not both. I find that this ability also allows me to actively guide folks through the complexities we find lying between the grand policies and laws, and the hands-on function of operations and maintenance. It is with this interface between technology and regulation, between the objective and the subjective, that I am consumed.
6. How can individuals join in your efforts?
We offer a very interactive resource to our readership, yet have kept the core database quite proprietary. Our extended family constantly help spot news and bring companies, technologies, projects, agencies, and policies to our attention.
For the first time since the site's launch, we are now seeking partners with deep database and data management experience with whom we can construct and co-develop a state-of-the-art dynamic data mining mechanism. The pace of incoming data right now threatens to overwhelm our ability with the tools we have, requiring that we must soon move the bulk of data to a much more sophisticated database structure that facilitates more advanced trending, technology transfer assessment and network development.
7. Are you also in touch with such other international groups/ communities?
We remain in discussions with large municipal clients, with state and federal agencies and many international organizations that need to understand this emerging and crucial part of the global "circular economy." There have been specific requests for assistance in development of contact lists, market placement information, and queries into the breadth and diversity of the technologies and projects. We have continued to provide consulting services supported by our proprietary data, but have yet to enter any agreement that actually gains access to the underlying data.
8. What are the future plans of Teru Talk?
Our methodology for data acquisition and categorization is itself unique to our industry and apparently to any emerging technology-based field, thus there is a very real opportunity to apparently to any emerging technology-based field, thus there is a very real opportunity to replicate this process within parallel emerging sectors. There are currently numerous federal and international institutional and agency programs seeking knowledge of waste and biomass conversion and utilization. There is a very real and immediate need for a global comprehension of the diversity and pace of development within this industrial sector on all levels.
The media aspects have naturally resulted in an on-going dialogue with other industrially oriented media entities, particularly with full publication houses that wish to diversify their industrial readership and strengthen their product offerings across that sector. The "pass of the baton" between the media contact work and the accrual and use of the information garnered will remain crucial.
We would anticipate a six to twelve month transition under our own banners to maintain and continue to grow our global audience. During that time the database needs to be redesigned and the data migrated, while maintaining our information gathering and contact outreach necessary to maintain the flow.
Are you someone or do you know someone who is active in the field of environment for the larger benefit of communities? Drop us a mail at greencleanguide@gmail.com with a short introduction and contact details. We will get in touch with you for an interview.