GE Renewable Energy to provide services for TerraForm Power Inc. North American wind fleet
|
6 GW North American Wind fleet, turbine operation as well as maintenance along with remote operations management to be covered in this long term service agreement.
Multiple OEM turbines included in this fleet.
Customer focused and outcome based promised.
With over 900 turbines, the North American wind fleet of TerraForm Power, Inc. (TerraForm) is one amongst the largest in that region. To supply a variety of services to this North American wind fleet, TerraForm declared that it has chosen GE Renewable Energy. The digital capabilities and services of GE are leveraged in this agreement to not only enhance but also optimize the performance of the turbines at the same time facilitating the ability to provide financial results and metrics which are customer oriented.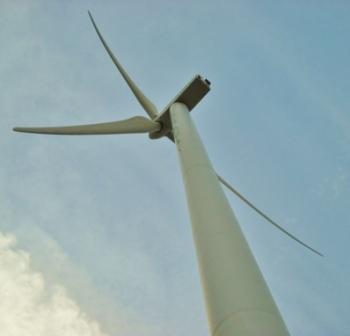 Integrating the analysis as well as monitoring of the complete fleet across the various OEMs and turbine types; Remote management of the wind farms of TerraForm along with providing compliances services for NERC/FERC including CIP (Critical Infrastructure Program) Version 5 requirements also, are services that GE Renewable Energy would be handling as per the agreement.
According to GE Renewable Energy- Onshore Wind, America's leader Vikas Anand, this agreement between GE Renewable Energy and TerraForm is an exemple showing that best solutions for customers are possible by combining the unparalleled onshore equipment of GE and its service experience. He also mentioned that by this, GE is providing completely another level of value to TerraForm's fleet.
GE Renewable Energy's Digital Solution harnesses data in the order of Terabytes. The proprietary analytics is orchestrated to identify as well as envisage any turbine underperformances. All this is done on a software platform that is fully integrated and specifically planned for the wind industry. When any portion of the fleet is underperforming or any irregularity is identified, technicians are automatically alerted and sent to resolve the issue.
According to GE Renewable Energy Digital Solutions' CEO, Anne McEntee, globally over 70 GW of renewable energy is being managed by GE Renewable Energy. The main driver for GE Renewable Energy's digital products as well as lifecycle solutions is the operational strategy of their customers. She also mentions they mainly focus on increasing the revenue, lowering the cost and reducing risk, which are the outcomes that matter most to the customers. She states that this is possible by only GE, by employing data-driven insights, applying recommendations from experts and superior field services, fully integrated with one software platform.
Other services covered under the agreement are:
As part of remote management and system control, obtaining NERC regulatory certification.
Training for on-site personnel and documentation.
Equipment as well as parts to cover the non-GE assets along with updating the current site inventory and ordering mechanisms.
Repair of blades and extensive coverage.
GE Renewable Energy
In the renewable energy space, the $10 billion establishments GE renewable energy has the widest range of products and service portfolios. With a vision to make the world a cleaner and better place, worldwide the company has installed more than 400+ gigawatts capacity which includes their onshore, offshore hydro, wind and innovative technologies like concentrated solar power and turbine blades.