India May Restore Benefits for Wind Sector
|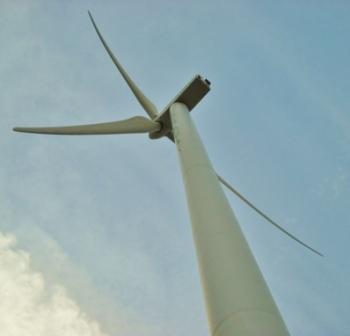 The Indian government may reintroduce tax benefits to rekindle interest in the wind sector in the country.
The move may see reintroduction of accelerated depreciation benefits and generation-based incentives (GBIs) that were withdrawn in April last year.
According to report,
"The Indian Wind Power Association grouping has been lobbying for such a change and the ministry of new and renewable energy (MNRE) has now drafted a note to this effect that's being circulated among various ministries before a decision is taken at the end of the month." 1
The twin benefits saw a large number of firms lining up to install wind farms and the withdrawal saw speedy exits of such firms which are now busy selling them. It remains to be seen if the move may encourage only investments that are aimed at reaping tax benefits and do not really encourage traditional producers of wind power.
To counter fraudulent practices, generation based incentives were also introduced but they were also withdrawn.
However, India has seen dwindling investments in the sector and since the full capacity remains to be tapped, reintroduction may be a step in the right direction.
Earlier, Indian Wind Power Association (IWPA) and group of MP's had also asked the government to re consider the rollback of fiscal incentives. Under the scheme, investors enjoyed benefit of upto 80 per cent of the project cost for devices like wind mills and solar cookers. An investor availing AD benefit was not allowed incentive under the GBI scheme. Under GBI, an incentive of 50 paise is provided for every unit of electricity generated.
The sector requires large investments initially and needs two crore more than conventional coal based projects for every MW of electricity generated.
Read similar article entitled 'Gujarat comes up with new wind policy'
1Reference- Live Mint