Grid Scale Storage – Game-changer
|
3. Grid Scale Energy Storage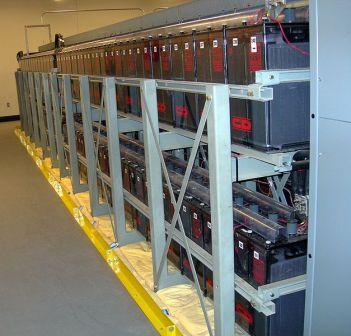 Grid Scale Energy Storage has wide ranging benefits and is one of the key focus areas in the energy space today. Customized storage solutions can provide solutions for peak demand management, frequency regulation as well as integration of renewable energy in the grid. Pumped hydro storage continues to be dominant while compressed air storage and chemical storage (excess energy used to generate hydrogen) are coming up.
Prospects for storage are promising though there is a long way to go. The US Government Energy Department's recently released report on storage highlights key challenges – development of cost-effective storage technologies, validated reliability and safety, equitable regulatory environment, and industry acceptance.
Many companies like Eos, Hitachi and AES are working on MW scale battery technologies like zinc hybrid cathode, lithium ion and vanadium redox.
Grid integration of wind power is expected to be a big driver of storage – AES Energy's Laurel Mountain project with A123 and Duke Energy's Notrees project with Xtreme Power are the largest storage projects to date.
In October, the California Public Utilities Commission mandated the state's big three utilities to add 1.3 GW of energy storage to their grids by the end of the decade.
Image credit: Jelson