Renewable Purchase Obligation for the State of Goa and UTs
|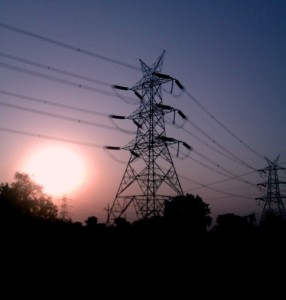 Following by the Maharashtra Electricity Regulatory Commission's (MERC) order  enforcing strict compliance of Renewable Purchase Obligation (RPO) targets on obligated entities, Joint Electricity Regulatory Commission (JERC) has also come up with an order for the strict enforcement of RPO targets in the State of Goa and Union Territories (UTs) on 25th October, 2013.
As per the order, RPO targets for next year as well as previous years are given below;
| | | | |
| --- | --- | --- | --- |
| Year | Non-Solar | Solar | Total |
| 2010-11 | 0.75% | 0.25% | 1% |
| 2011-12 | 1.70% | 0.30% | 2% |
| 2012-13 | 2.60% | 0.40% | 3% |
| 2013-14* | 4.40% | 0.60% | 5% |
*In line with the solar capacity addition targets, solar RPO has been increased this year from 0.4% to 0.6%.
The JERC directed obligated entities in the State of Goa and UTs to submit detailed report to meet RPO obligations for the last three years and current year by 20th December 2013. In addition, obligated entities will have to submit quarterly RPO compliance report to the designated State Agency.
JERC also made it clear that all the obligated entities have to comply with the RPO stated above latest by 31st March 2014. If they fail to do it; the commission will proceed against the defaulting obligated entities as per the relevant regulation.
MERC had issued a landmark order on  22nd July 2013 stating that Obligated Entities in Maharashtra should demonstrate compliance to RPO targets for four years starting from FY 2010-11 to FY 2013-14 cumulatively by 31st March 2014 or face requisite fines that could be as high as Rs. 13.40/unit.
Renewable energy project developers welcomed this decision by Electricity Regulatory Commissions. This will boost Renewable Energy Certificate (REC) sell considerably.
As per RPO regulations, every obligated entities such as Power utilities, Captive consumer, Open access consumers with total electricity demand of 1 MVA or more have to buy a certain percentage of their total electricity consumption from renewable energy sources.