Here's all you need to know about sustainable building materials
|
Owning a house is a wish that probably finds a place in most wish lists. Away from pesky landlords, skyrocketing rents and the comfort of a place called home – these are just a few of the compelling reasons why most people go for buying their own home. That being said, did you know that the way you build a house can affect the environment? Indeed, the kind of materials used in construction, the way they are disposed and the appliances and technology used in the process have a bearing on the world's carbon footprint. The issue has been brought to the fore by environmentalists and those rooting for eco-friendly practices and has been gaining a lot of traction.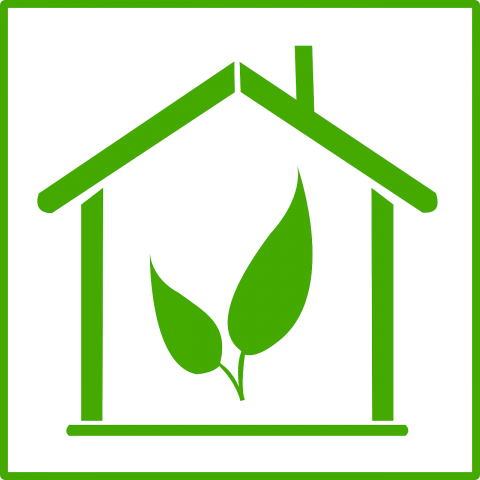 Green building or sustainable building is a style of architecture which involves the use of resource-efficient and eco-friendly materials for the construction of structures. The carbon footprint of building a two-bedroom cottage is more than 80 tons of carbon dioxide. There are several benefits linked to the use of sustainable building materials. For starters, you use materials whose production doesn't involve increasing the waste ending up in landfills. Low-flow toilets, programmable thermostats, on-demand water heaters and eco-friendly insulation are some of the popular sustainable materials used in building homes these days. These also save you money by consuming fewer units of electricity.
By definition, a green building is one that is built in such a way that it minimizes the negative impact of construction on climate as well as the environment. They are called so because of their eco-friendly approach to construction. They sport a balance between high-quality architectural techniques and low environmental impact.
The architectural style is all about low consumption of non-renewable resources like water and fuel and bank more on renewable sources of energy like solar and wind energy. A good example would be installing solar panels on your terrace for your power requirement rather than electricity. These materials also reduce pollution levels and improve life quality.
In India too, the use of sustainable building materials in construction is becoming increasingly popular. One of the most popular of these materials is engineered wood. When raw timber is turned into structures like planks and boards, a lot of wooden waste is generated which is usually thrown away. The wasted wood could in turn be used to make structural portions like doors. Straw bale is another sustainable building material which often used in framing structures during construction. It has great sound-proofing and insulation properties. Then there are structural insulated panels (SIP), which are made by combining two flak boards with foam in between. Builders use SIPs as walls for structural support and the panels' insulation properties.
If you are looking forward to buying sustainable building materials, you should look for the following qualities in them:
Low ecological impact: If you are interested in green architecture, make sure that you pick materials which have a low ecological impact. In other words, they shouldn't make the earth any worse off than it already is. Try to maximise the use of renewable sources of energy like solar power.
Recyclable and reusable: It would do your purpose great good if you go for materials which can be recycled and reused. The use of earthen materials like adobe blocks and slammed earth for decoration is a great example. You can get your roofs made of steel panels or shingles. Not only are they extremely durable, but are also recyclable.
Low energy consumption during production: By using resources that are not manufactured using energy-intensive processes will not only save you money but also reduce your carbon footprint.
Low carbon footprint: While you get ready to build your dream home, take care to choose products which have a low carbon footprint. A low carbon footprint not only reduces the emission of greenhouse gases, but also implies a longer-lasting planet.
If you are looking to buy green building materials, you can approach a contractor. A search online will also throw up a lot of options.
However, to get your hands on authentic sustainable building materials, make sure you buy these resources from trusted dealers. Alternatively, you can get your building ratified by the Indian Green Building Council (IGBC). Its ratings are market-driven programmes which are consensus-based and voluntary. They are based on the five elements of nature – fire, water, earth, wind and sky or air. They try to blend ancient architectural styles with modern technology. To get a building certified by IGBC, you need to register yourselves with the council.
The Green Rating for Integrated Habitat Assessment (GRIHA) is a certification system which was devised by the Indian government and the The Energy and Resources Institute. It's a three-tier evaluation for green buildings. The systems judge buildings based on 34 parameters which include innovation, building operation, site selection, site planning and utilization of resources.
The Leadership in Energy and Environmental Design (LEED) certification is another option for US residents. It is a voluntary certification process which helps builders construct sustainable buildings.