How Hoek furniture is decorating home sustainably
|
There might a time or two when you were in awe of the sustainable furniture featured on a magazine spread but didn't know where to buy it or it was too costly for you. However, getting your hands on sleek yet sustainably-made furniture is no longer as difficult as earlier. Hoek's unique range of furniture and office accessories help you spruce up your office and home affordably while keeping your carbon footprint low. These furniture pieces are made from recycled plastic, which means that lesser waste ends up in landfills.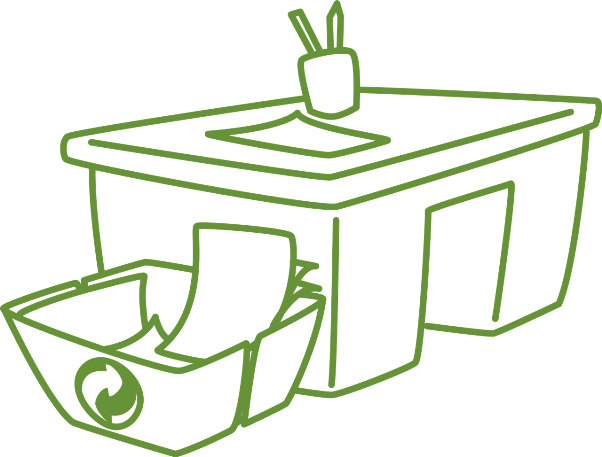 One of the best parts of Hoek's furniture range is that it's very easy to assemble and it takes less than a minute to do that. This means that you won't have to get someone's help to assemble a piece of furniture or pay someone else to do the job for you. The company's range of sustainable products includes tables, chairs and benches, so there's a lot you could choose from.
Hoek products come with the 'one-click assembly' features, which makes them very convenient to use and move around. The process couldn't be made any easier. All you have to do is to unclip the legs of the furniture away from the chassis and then click the legs into their place. The 'snap-lock' fixture in these products helps you assemble the product in seconds.
If you are someone who finds moving around heavy furniture a hassle, then the Hoek range is the perfect fit for you. The flat-pack chassis enables you to not only store the furniture with ease, but also move it around without any difficulty. The feature makes it ideal for those who move around frequently or those who like to change the décor of their home regularly. Being made completely from post-consumer recycled HDPE plastic and plywood that's certified by the FSC, the products are sustainable and will help in reducing the carbon footprint. Not only is the furniture, but is also durable and strong.
Here's a look at the step-by-step assembly process:
Unclip: Once you open the package, you will notice that the legs of the piece of furniture are held together by the chassis on the underside of the table. The durability of the recycled HDPE plastic helps in holding the legs together without any friction. You can unclip the leg by simply pulling it upwards away from the storage compartment.
Click: The flexibility of HDPE plastic powers the 'snap-lock' system. The hook present at the leg's rear end is inserted first. If you push the leg forward, it will click into its place.
Flip: Once all the legs are assembled, simply flip the piece of furniture and start using it.
The Hoek furniture is available in different colours – white, black, walnut, natural birch, light grey and blue. The legs and the chassis on the underside are available in either black or white. The combinations are a great fit for any home given their sleek design.
Let's go through the product line:
Side table/stool: Weighing 3.5kg, it has a weight capacity of 113kg. It is available at an early bird price of $130.
Bench: It weighs around 9kg and has a weight capacity of 159kg. These benches are available at an introductory price of $225.
Coffee tables: These have a weight capacity of 68kg and weigh 9kg. The round coffee table is available at an early bird price of $275.
Desk: While these desks have a weight capacity of 68kg, they weigh just 16kg per unit. The desk can easily be used both at home or at the office. You can buy it at an introductory price of $415.
Dining table: Like the desk, the Hoek dining table also has a weight capacity of 68kg. It weighs 20kg. The product is available at an early bird price of $545.
These products are shipped in a beautiful slim-line box, which also serves as a protective surface for re-assembly. Hoek has also recently launched its range of office accessories that are great for sprucing up a boring desk. A desk organizer is a great tool for those professionals who are fed up with the clutter on their desks. The USP of this desk organizer is that it not only holds accessories like pins and pens but also your phone. Many of us end up dropping our phones one too many times while working on the desk. The organizer is available in three colours – black, stone grey, and white. These office accessories would look good on any desk, be it on from Hoek or any other one.
These products help you lower your carbon footprint as it is sourced from items like recycled milk jugs. The discarded plastic is first shredded into a pulp and then compressed into a substrate that is ideal for milling. The HDPE is later turned into furniture pieces at the Hoek factory in Brooklyn in New York. Even when these pieces are returned to Hoek or discarded, the furniture is shredded into pulp again and then re-used.  
Find more details at Kickstarter