How this Croatian eco-retreat is helping travelers beat stress and connect with nature
|
The constant feeling of burnout, pressing deadlines, and monotonous schedules of a regular 9 to 5 job can make anyone feel stressed. No wonder, how often professionals are recommended to take a trip or two or go for a brief vacation to relieve some of the stress and rejuvenate. Medical experts say that traveling boosts happiness and takes one's mind off the stress, which in turn lowers your cortisol levels leaving you more content and calmer.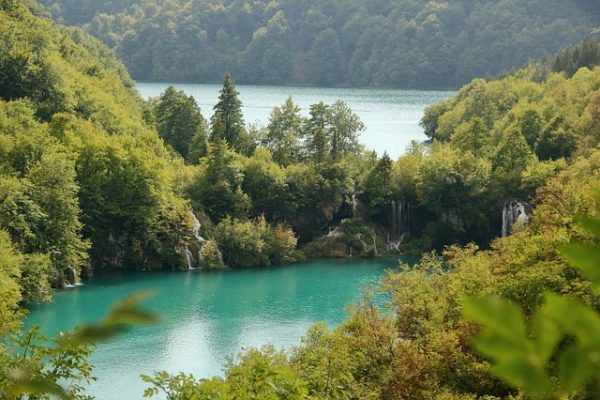 As per a survey, over 80% of Americans who participated in the study said they felt a noticeable drop in their stress levels after just a day or two of traveling. Apart from helping with mental health conditions like depression and anxiety, traveling is a great way to imbibe life skills like independence, agility, and resourcefulness. You get introduced to new places, different situations and see how the norms keep changing with every destination while gaining new perspectives every day. Not to forget, visiting a new city and country is a great way to explore new cultures, cuisines, and traditions.
Given how wanderlust has always lured travellers to new cities and countries since centuries, the travel industry has been keeping up with the times to offer travellers new experiences and comfort. Be it developing campsites, tourist circuits, restaurants or retreats, there's a lot to choose from. At the same time, the world is seeing a rise in eco-friendly retreats that encourage sustainable travelling and help in bringing travellers to closer to nature.
One can not just see the beauty of nature up, front and close, but also catch a lot of wonders that you could never spot in the hustle and bustle of cities. The serene surroundings give you a chance to spot the squirrel climbing up trees, smell the petrichor, watch beautiful sunrises and sunsets and get an idea of what you've been missing while slogging away at your office desk.
Celebrating nature's bounty, the Tree Elements is a unique eco-friendly retreat nestled in the cozy town of Rastoke in Croatia and believes in treating both travelers and shelter seekers with equal respect and warmth. Conceptualized by Ivona Ercegovic, the eco-retreat espouses an ethos that calls for giving back to nature and is constructed using only naturally sourced materials. The stay at Tree Elements tells us a story of how communities could come together to conserve nature and our ecological heritage.
The story of Tree Elements could be traced back to 2018, when Ivona bought around seven acres of forest land near the Rastoke village. The homely village is situated along the Korana river. When she bought the land, there was nothing except an old house that was constructed in 1906, a barn and a magnificent linden tree. However, the beauty of the property was in its surroundings. Given its proximity with the national park of Plitvice Lakes, Ivona knew that the property had the potential to be developed into something bigger.
But, Ivona didn't wanted to create yet another run-of-the-mill retreat that thrived on consumerism, but she envisaged a zero-waste, plastic-free treehouse retreat that could give deracinated travellers a chance to truly connect with nature. More than three years later, Tree Elements stands proud after being nurtured with not just labour, but care and passion about sustainability.
The property comprises three treehouses, named Earth, Water and Wind, which are surrounded by lush forests. There is also a main house, which serves as a place for travellers to gather and mingle, the barn which has now been renovated and a farmhouse. Ivona was able to rope in new partners who helped in constructing and planning the retreat's infrastructure. Travellers have the option of either renting a treehouse or even the entire property. Apart from taking a vacation, the property's serene surroundings also make it an ideal venue for weddings. Even if you're planning a corporate trip or workshop or are just looking to get away, the peace guarantees that you will find what you're looking for.
The vast space available on the property means that you have ample peace and privacy to do anything, be it meditating, practising yoga, painting, conducting a team-building session or even shooting a movie.
A few months back, Ivona had launched a crowdfunding campaign on Kickstarter to raise
funds for Tree Elements. The amount collected will be used for landscaping the area, building a yoga amphitheater, a chicken coop, a glass greenhouse, a library, set up an organic garden, an irrigation system and install more lights, among other facilities. The retreat will be welcoming visitors from August 2021 and will be open all 365 days of the year.
Visitors to the eco-kind retreat also get a chance to serve other members of society who might need help. Tree Elements has partnered with various organizations that work with vulnerable groups like women who've survived physical and sexual abuse, cancer survivors, and children suffering from malignant diseases. The retreat invites these groups to stay on the property for free and helps them heal through workshops and other creative initiatives. In short, travelers get a chance can travel not just to enjoy themselves, but fulfill a deeper and more meaningful purpose.