How to use networking to land a green job?
As the world becomes more and more aware of how reckless development and urbanization are hampering the environment, people are gravitating towards environmentally-conscious and sustainable choices. The trend has also led to several allied sectors and career avenues to mushroom. From furniture to fashion to automobiles, manufacturers and companies are sparing a thought towards the environment while launching product lines and bank on a team of experts to guide them. Jobs that benefit both the economy as well as the environment are referred to as green jobs. A search on the internet will show you how common yet lucrative such jobs are.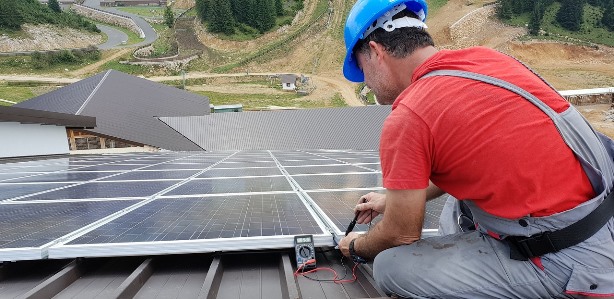 If you are passionate about the cause of environmental conservation but want to earn well then green jobs can be a great option. When it comes to landing such career opportunities, you might have to face some problems, but you can work your way around with some efficient networking on social media. Social media websites serve as a tool to look for opportunities and interact with like-minded people. Most companies offering green jobs look for candidates offering unique solutions. Interacting with peers can help one learn from them and formulate one's own line of thought. It is because of this reason that you should shy away from networking on social media to land your dream green job.
A green job is any employment opportunity that helps you earn money while making the world more sustainable. According to the International Labour Organisation, green jobs not only help in achieving energy efficiency, but they also minimize waste and pollution. Moreover, they make companies more accountable for their goals of limiting greenhouse emissions and make a difference in a world troubled by climate change. At an enterprise-level, a green job can involve the manufacturing of a product or offering a service that is good for the environment like green construction and sustainable mobility solutions. However, there are other several executives who help companies steer towards an eco-friendly path. For instance, an engineer working on a technology to reduce water consumption in a production process is also a green job. The most common, green-collared jobs include agricultural scientists, climate scientists, ecologists, electric car engineers, designers of green buildings, urban farmers, marine biologists, and wind energy technicians.
If you have your heart set on a green job, there are a myriad of educational courses and degrees that can help you land one. Surfing the internet to assess your interests is a great way to start. Green Clean Guide has a vast pool of educational resources that you can use for reference. There are plenty of undergraduate, postgraduate, and diploma courses offered by universities in both India and abroad that you could choose from.
ILO estimates that a shift to the green economy in India could lead to the creation of over three million jobs in just the renewable energy industry by 2030. India accounted for 20% of the 500,000 green jobs created across the globe in 2017.
There might be times when you might not be able to score a green job as easily as you had imagined. Don't let that deter you. Almost 80% of the jobs in any advertising are not advertised in newspapers or employment websites and constitute what is often called the 'hidden job market'. The advertisements for employment opportunities in a newspaper's classifieds section form roughly 20% of the jobs that are actually open for applying. To make your way to these hidden job opportunities, you would have to go for some old-fashion networking. Networking can not only help build contacts but also to learn new lessons in your fields, thereby helping you upskill according to industry trends.
Given the dynamic nature of the job market, networking social media is an important skill to have. Be it LinkedIn or Facebook, there is a new lesson to be learned every day. However, if you are not very well versed with the art of social networking, here are a few tips to get you started:
Be regular: Networking should be a habit and not an activity for only when you are looking for a job. Search LinkedIn for valuable contacts from whom you can learn every day and build a network that helps you get ahead.
Join a group of professionals: By joining a group where like-minded professionals interact, you are less likely to miss out on industry trends and prospective job opportunities. There are several groups on both Facebook and LinkedIn that are made for professionals from the same industry.
Contact employers directly: Managers are always interested in employees with unique ideas. It might take you some time to perfect your pitch, but what you lack in experience you can make up in enthusiasm and ideation.
Sign up for news alerts: It pays to stay abreast of the latest developments related to prospective employers.
Attend events: With the pandemic forcing us to stay indoors, professionals and companies are organizing online conferences and sessions and some of them are even free. You can learn a lot and pick a few skills by attending such sessions.
Given how beneficial they are for the earth, green jobs can lead a country with a deteriorating environment and a high rate of unemployment towards higher economic growth.
About The Author
heythisispuskar
Editor in chief @GreenCleanGuide.com