HP Recycling to reduce Environmental Impact
|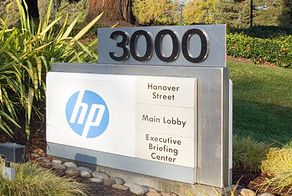 As per news release by HP, more than 75 percent of ink cartridges made by HP are now made with recycled plastic. This is a unique initiative by a technology giant towards helping the environmental cause.
More than 75 percent of HP's ink cartridges and 24 percent of HP LaserJet toner cartridges are now manufactured with "closed loop" recycled plastic.
This is equal to a 50 percent increase in the number of HP ink cartridges manufactured with recycled content during the last year.
HP has a Living Progress strategy for driving human, economic and environmental progress wherein it identifies opportunities for action and innovation to create a better future.
"Our customers want high-quality printed content for both business and personal documents—without breaking their budget or compromising their commitment to environmental responsibility," said Stephen Nigro, senior vice president, Inkjet and Printing Solutions, HP. "From cartridges with recycled plastic to energy-efficient printing products and waste-reducing packaging design, we are offering customers solutions that make it easy for them to enjoy cost and resource savings in their everyday lives."
The closed loop technology makes use of recycled plastic from various sources including those from returned cartridges to manufacture new ones.
Some data-
566 million returned HP cartridges have been kept out of landfills since 1991 due to this policy measure. About 2.5 billion post-consumer plastic bottles have gone towards manufacturing new HP ink cartridges since 2005. 1.1 million pounds of recycled apparel hangers have also been recycled. Delivering recycled plastic from HP's "closed loop" recycling process with a 33 percent lower carbon footprint and 54 percent lower fossil fuel consumption in its production than new plastic.
HP is currently offering customers in 50 countries and territories free and convenient cartridge recycling through the HP Planet Partners program. Through this program, HP customers can return used cartridges through HP's retail and reseller partners by dropping cartridges off at one of 9,000 drop-off locations around the world.
If you are an HP customer and wish to contribute towards a better environment, please click here to see a list of designated e waste drop centres in India.