India to Establish Solar floating Power Plants
|
Like China and a few of the Southeast Asian nations, India is also displaying interest in floating solar plants. The Kerala State Electricity Board (KSEB) inaugurated India's largest floating solar plant, a 500 kW plant in late 2017.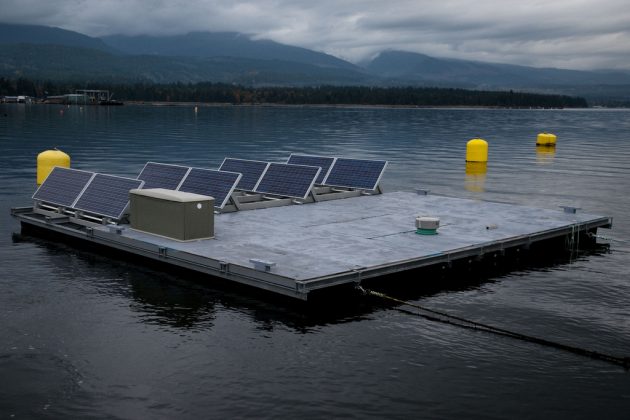 This solar plant floats on approximately 1.25 acres of the water surface of a reservoir. It has 1,938 solar panels installed on 18 Ferro cement floaters that are hollow from inside. Highly efficient solar panels are used for this project and the floating substation has been set up on the reservoir, which has the power to convert the output into 11kV.
However, the idea of floating solar plants in India was first suggested by Tata Power way back in 2011, but it came into the proper attention of energy developers now. The Tata plant is located on the backwaters of a dam.
In 2012, in the region of Gujarat, a second pilot project was initiated on the banks of the Sabarmati river, which was awarded to Sun Edison later at the cost of about the U.S. $2.7 million. Sardar Sarovar Narmada Nigam Ltd. (SSNNL) has given a big support to the Gujarat State Electricity Corporation (GSECL), developer of this pilot project.
However, it's only been in the last few months that this activity is coming into light and the government has floated eight floating solar power projects, whose capacities range from 2 MW to 1,000 MW. Moreover, these floating plants have tied up with Indian Government's renewable energy plan.
The countries who are ahead of this race are India and China.
According to a report released by the International Renewable Energy Agency in April 2017, Asia has been considered as nearly two-thirds contributor out of the world in generating renewable energy capacity. The renewable energy capacity has almost doubled reaching 918 GW in 2017 and this comparison has been made from past five years.
It's also been expected that many provincial governments will call for tenders in this space. A plan has been announced for setting up a 600 MW floating solar capacity by India's National Hydroelectric Power Corporation (NHPC) at 1960-MW Koyna hydel power project in Maharashtra.
It has been stated by many experts that with India's large network of water bodies, the possibility of establishing floating solar plants is even more. Only one thing is to be kept in mind that there should not be any destruction of marine life for floating solar plants.