Indian Vehicle Emission Standards
|
Vehicles on road are the key contributors to a nation facilitating timely movement of goods and other consumer-related activities. However, rising air pollution levels have posed a challenge in developing countries with severe problems of congestion and growing vehicular movement. In a bold move to curb vehicular air pollution, emission standards were imposed in India. The first step towards implementing emission standards began with the Bharat Emission Standards that were based on European Emission Standards.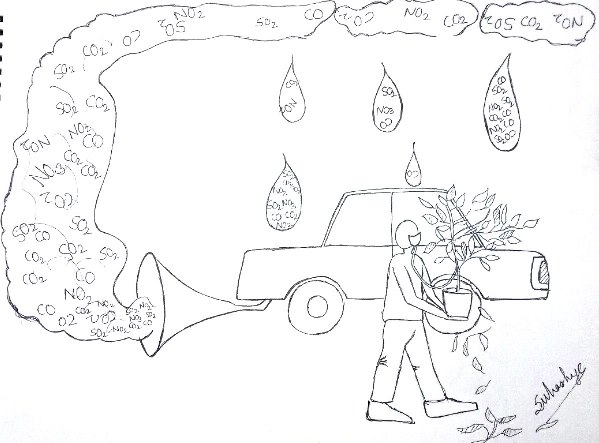 Bharat Emission Standards or European Emission Standards
This stage restricted air pollution caused by increasing number of motor vehicles such as two-wheelers, passenger cars or commercial vehicles. The BS emission standards are similar to that of European emission standards.
Number of Vehicles
The population explosion in India has led to an increase in the number of vehicles with an estimated movement of 53,720 vehicles hitting the streets every day.  An overall statistics in the fiscal year 2015-2016 also reveals an annual production of  23.96 million vehicles that meet consumer demands and a total of 20.47 million units on road.
History Of Euro Standard Emission Norms or BS Norms in India
The move was to get the booming Indian automobile market to focus on the gravity of the problem. Keeping in mind, India's love affair with the wheels, the central government decided to bring in a line of the vehicle with international standards tiled ' India 2000'. The idea was to roll out stringent European emission standards (EURO I ) and they were to be implemented in a phased manner.
BS I, II, III
According to Society of Indian Automobile Manufacturers (SIAM), the first norms for mass emission standards were implemented between 1991 for petrol and 1992 for diesel vehicles.
After SC ruling in the year 1999, Euro I equivalent emission standards  BS-I was implemented in major cities and later extended across the country by 2000. Initially, vehicles that did not comply with the emission standards were scrapped. BS II was enforced in Delhi, Mumbai, Chennai, and Kolkata in the year 2003 and later adopted nationwide by 2005.
To comply with the technology of the vehicles high Auto Fuel Policy (2002) was implemented in the year 2005 for production of high-grade fuel. Subsequently,  BS III was introduced in 13 major cities of India and was rolled out across the nation by 2010.
Bharat IV
The Bharat IV emission norms implemented on Apri 1, 2010 was the most stringent of all. This not only challenged vehicle makers from a technology viewpoint but also the refineries that produce higher fuel grade. First implemented in Delhi, Mumbai, Bangalore, Chennai, Hyderabad, Ahmedabad, Pune, Surat, Kanpur, Lucknow, Agra and Solapur, these policies were adopted across the nation until April 1, 2017.
Bharat V
This big switch was planned to be implemented in April 2020 across the nation. The government decided to skip BS- V and directly jump to BS-VI standards on Jan. 16. The shift to a fuel efficient BS-VI in the country is expected to be rolled out on April 1, 2020. Earlier it was assumed that the BS-V would be implemented in the year 2019 and BS-VI  until 2023.
Why is Bharat VI the need of the hour?
Passenger vehicles with diesel versions have increased in number compared to petrol versions which are far less polluting. It has been estimated that by the year 2020 more than half of these cars on streets would be powered by diesel instead of petrol.
This will contribute to the severity of air pollution faced by some of the major cities in India. As per safety norms prescribed by WHO, air pollutant exceeding 25 micrograms permissible limit (fine particulate matter)  is alarming.
Pollutants
The toxic particulates present in the air are mainly due to vehicular pollution. The air pollutants from internal combustion engines are the reason behind poor urban air quality. These norms have exceeded dangerous limits in the nation's capital New Delhi with as high as PM2.5 and PM10 air-borne particles along with the higher concentration of lethal carcinogenic gases such as  Sulphur Dioxide (SO2) and Nitrogen Dioxide (NO2).
Having reached alarming proportions in most Indian cities vehicles causing pollution has put people at an additional risk of respiratory diseases and other health problems.
Vehicle Manufacturers
In the wake of the situation, the automobile manufacturers are finding it difficult to comply with the Leapfrog standard. Despite the difficulties in rolling out the new BS VI certified vehicles on road the manufacturing companies have committed themselves to check uncontrolled lethal emission.
The technological upgrade may even hike the prices of the BS-IV vehicles. According to industry experts, petrol and diesel cars would go up by anywhere between Rs 20,000- 30,000 and Rs 75,000-1,00,000 respectively.  This will affect the customers as well as the manufactures alike.
Key players in the manufacturing industry believe that the government should have facilitated a more phased shift to BS-VI norms as a shift to the next best technology needs a minimum gap of  6-7 years. However, they do not deny the policymakers concern on increasing air pollution.
The Real Challenge
Emissions of carbon monoxide, hydrocarbons and nitrous oxides levels in Delhi alone is 59%, 50%, and 18%  but a technology leap to BS VI is expected to change the scenario. It is told that the new emission standards would reduce NOx emissions by 25% in petrol engine vehicles and by 68% in diesel engine vehicles.
Particulate matter emissions responsible for outdoor air pollution is also expected to come down by  80% in diesel vehicles with the implementation of BS-VI.
In the long run, the Indian auto and auto components industry should strive to make an impact on the green consumers as they opt for emission complaint vehicles in the market, contributing towards a better quality of air. The recent policy of the Indian government to introduce electric vehicles in India is also a bold and welcome measure.
References:
http://www.hindustantimes.com/india-news/vehicular-pollution-what-is-bs-and-why-should-you-care/story-c6Ruvhni2GYEuKowpqaQsJ.htmlof
http://www.siamindia.com/technical-regulation.aspx?mpgid=31&pgidtrail=33
http://www.siamindia.com/technical-regulation.aspx?mpgid=31&pgidtrail=33
https://auto.economictimes.indiatimes.com/autologue/impact-of-bharat-stage-vi-norms-on-indian-auto-auto-component-industry/1543
Image credit: Suhasya Telang, Civil Engineering student at VNIT, Nagpur