Inside India's Ambitious Electric Vehicle Plan
|
Electric vehicles (EV's) are those automobiles that make use of electric motors or traction motors as the driving force. Batteries, electric motors, and electric circuits are the major components of an EV. Compared to the traditional Internal Combustion(IC) engines, an electric vehicle is more efficient and has many significant advantages. One of the advantages is that EVs are pollution free, contribute towards air pollution reduction and can be charged by renewable energy resources such as solar PV.
EVs were first introduced in the mid 19th century. However, they did not gain popularity among four-wheelers and two-wheelers until the 21st century, and this was because EVs back then were comparatively expensive, lack of necessary charging infrastructure, low driving range and also because EV's were slower than traditional IC vehicles. In the wake of 21st-century new technologies were introduced that reduced EV's price drastically, and now they compete with supercars in terms of faster acceleration. In fact, Formula E  Championship uses only electric-powered cars and recently they have also committed to using 100% renewable energy to power their cars.
Tesla under the visionary Elon Musk was one of the companies that brought in significant changes in the automobile market by the 21st century. Tesla alone proved that EVs are not inferior to traditional IC vehicles. The batteries were made lighter, cheaper, and Tesla cars were designed to be unique and attractive.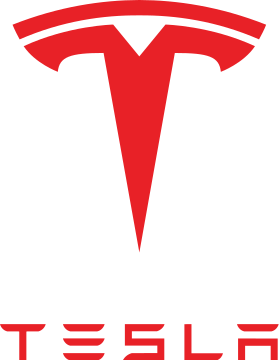 Recent reports claim that Tesla has proved EVs can do better than IC engines. The latest Tesla Model 3 has unmatched engine features and could be the beginning of the next revolution.
Tesla has already marked the beginning of an EV revolution, more people are considering and have already opted to use EVs instead of IC vehicles. However, In India, there has not been much development in the EV segment. One of the notable change brought in by the Indian government was the replacement of diesel locomotive with the electric locomotive. At present, 42.40% of Indian railways network has achieved electrification as of March, 2016.
Even though India does not have a consistent demand for EVs, few companies have taken the initiative in introducing both two-wheeler and four-wheeler models. Jan-Oliver Rohrl CTO and additional director of worlds largest automotive components supplier Bosch, during his interview section with Business Today have mentioned that Bosch would move into the EV production in Indian market by 2018. They have already developed an efficient integrated electric system that includes a battery, motor, control unit, and charger. Let's hope Bosch could begin an EV revolution in India. Some of the models of two-wheelers available in the Indian market right now are:
Hero Photon e-bike from Hero Electric.
Avon E-Scoot from Avon cycle company.
OREVA e-Scooter from Ajanta Clock Company.
Indus Yo Xplor from Electrotherm Group's Indus
Lohia Genius from Lohia Auto Industry
Platino Sunshine from Platino.
PS: All the above mentioned electric two-wheelers are available in color variants, and the same manufacturer has different models. Hero, Avon, Platino, Indus, and Lohia are some of the leading manufacturers. There are also a few two-wheeler start-up companies that are yet to release the EVs.
There are four electric vehicles commercially available in India from Mahindra & Mahindra Ltd owned Mahindra Electric.
Mahindra eVerito
Mahindra e2o Plus
Mahindra eSupro
Mahindra eAlfa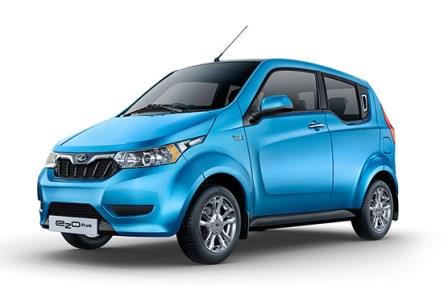 However, by 2018 there would be a handful of EVs variants available in the Indian market. Tata, Suzuki, Nissan, Tesla, Bosch, BMW, and Mean Metal motors are few of the companies that are yet to introduce and release their segment of EVs in India.
As mentioned earlier one of the leading advantages of the EVs is that they can use the renewable source of energy and thus become completely pollution free. However, in terms of comparison of maintenance and fuel costs between conventional engines and EVs, there is still an uncertainty. The cost to run a conventional vehicle is merely the cost of the fuel, and the fuel efficiency can vary with different models, at present, conventional vehicles entirely depend on fossil fuel products and vehicles are designed to maximize the fuel efficiency. The cost to run an EV is complicated right now; this is because of the reason that charging an EV at home from the power grid counts towards the home electricity bill. We can compare the electricity and gas costs, and these costs vary entirely on where the customer lives and the price per unit fuel at the time.
When it comes to the maintenance cost of the traditional combustion engine, EV's have a mixed story. IC engines have recurring maintenance costs which includes regular changing of engine oil, coolant, belts, and other fluids can add up with time, and since EVs do not have an IC engine, these engine maintenance costs are practically nil but one of the significant maintenance expense possibility in EVs is the replacement of battery pack. EVs have large rechargeable batteries that supply the power for the entire vehicle functioning, and these batteries in rare cases can get degraded with time due to frequent discharge and recharge cycles. However, manufacturers often provide replacement warranty for these batteries and if the battery is not under warranty, then replacing EV battery would be expensive. If we can solve this battery problem and come up with a battery that can last for ten years, EV's will have zero recurring maintenance cost.
At present, EVs are a bit expensive than conventional vehicles and are limited to few options and variants. The Government of India has taken several steps in promoting the use of EVs and has more extensive plans to have only EVs on Indian roads by 2030, the government as the first step to this change has already moved to procure 10,000 EVs from Tata Motors.
To support, Government of India's drive to EVs, online cab services company Ola Cabs launched Ola Electric – India's first multi-modal electric platform in Nagpur. Energy Efficiency Services Ltd or EESL, a joint venture of four government-owned power companies (EESL) has announced to lease a minimum of 10,000 e-rickshaws or e-autos. The Transport Ministry of India has already warned that there would be a significant transport policy change and have asked the traditional automobile companies to research and move to EVs or non-polluting technologies.
Expensive batteries, technology limitation, and resistance from traditional automobile manufacturers and fossil fuel product companies are the critical barriers that prevent the transition from conventional vehicles to electric vehicles.
The major EV revolution around the world is yet to happen, and Tesla has marked the beginning of the revolution in western nations. Since the 21st century, there have been many significant changes in technologies and government policies that would surely make the EV revolution inevitable. Switch to electric vehicles and reduce pollution which in turn would prevent the air pollution levels in already clogged cities catastrophic effects of global warming. Developing countries can switch over to electric to eliminate the monopoly of the oil market and in turn, take benefits offered by cleaner sources of energy. However, initial high investments and large-scale infrastructure requirements of EV's remain a major impediment. A government-backed program such as National Electric and Hybrid Vehicle Mission is needed to implement this change from conventional to an EV driven economy.
Image credit:
Tesla Logo , Optima Plus by Hero Electric, Mahindra e2o Plus
Note: The Tesla logo is the property of Tesla Motors. This article is not endorsed by companies whose product pictures have been used in this article. All the pictures are for illustration purpose only.