IWPA and MP's ask govt to re-introduce fiscal incentives for wind power
|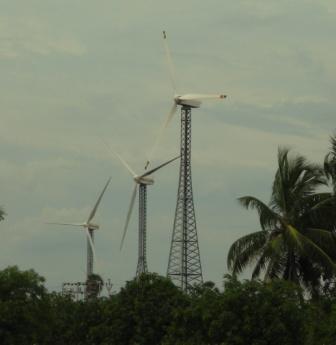 Indian Wind Power Association (IWPA) has asked the government to re consider the rollback of two fiscal incentives that helped companies to invest in the wind power sector. Accelerated Depreciation (AD) and Generation-Based Incentive, were removed by the government in April 2012.
The government though may have felt that the wind power sector in India has developed now and other forms of clean energy need support. The twin moves saw many firms exiting wind power by selling their wind assets.
A similar request was also raised by the multi-party Parliamentarians meet, organised recently by Climate Parliament. It asked the government for immediate implementation of Generation Based Incentive (GBI) and reintroduction of Accelerated Depreciation (AD).
The Climate Parliament group MPs key recommendations and suggestions to the Government include re-assessment and validation of wind potential at the national level, adequate planning for transmission infrastructure including inter-state transmission and specific policy on repowering wind sites. The meeting assessed that wind energy sector has been undergoing some critical issues after key financial incentives were withdrawn from the sector.
Accelerated Depreciation is a form of direct tax benefit and was phased out to prevent simply asset creation and tax savings. Under the scheme, investors enjoyed benefit of upto 80 per cent of the project cost for devices like wind mills and solar cookers. An investor availing AD benefit was not allowed incentive under the GBI scheme. Under GBI, an incentive of 50 paise is provided for every unit of electricity generated.
The investments in wind power have dwindled after the incentives were removed.
Read more on Reintroduction of Accelerated Depreciation (AD)/tax benefits to wind energy sector in India
Reference-
Business Standard –News 1 and News 2