Karma Automotive's Redefining Electric Vehicles
|
As the world wakes up to the need for sustainable development, more and more countries are espousing green mobility options. From car-pooling to using bicycles and driving electric vehicles, the transport industry has shifted towards a more environment-friendly production mechanism over the last few decades.  The trend has also struck a chord with automobile manufacturers who are approaching the electric vehicle sector with a lot of gusto. In many countries, these companies are encouraged by the effusing government support in the form of subsidies and tax incentives. As far as luxury electric vehicles go, the sector has recorded a meteoric rise by combining the best of sustainable mobility solutions with powerful mechanics. The names which are currently dabbling with this sector include Tesla Motors and Audi.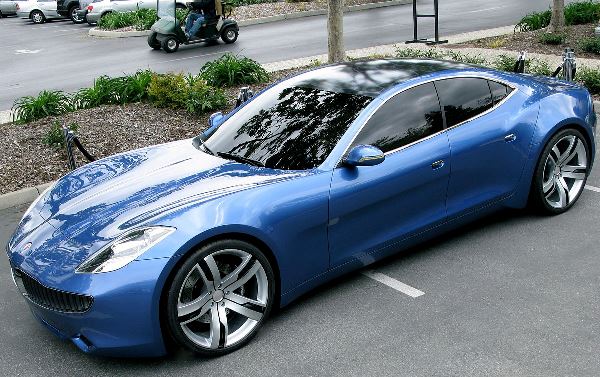 Karma Automotive is another name which has garnered a lot of attention with its unique and classy designs as far as electric hyper cars and power trains go. The company was founded after its parent firm Fisker Automotive filed for bankruptcy in 2013. A year later, Chinese auto parts manufacturer Wanxiang Group bought the company and rechristened it as Karma Automotive. Fisker Automotive was founded by Danish designer Henrik Fisker, who has been associated with several sports cars launched by names like Aston Martin and BMW. Fisker launched his flagship company in 2007.
Here is an overview of some of the products launched by Karma Automotive in the past:
SC2 Concept:  This hypercar was unveiled at Los Angeles Auto Show in 2019 and has been making waves since because of a unique combination of luxury and tech-driven features. It offers you a torque of 10,500 lb-ft, an 1,100-hp engine and 350 miles of range. Moreover, you can rev it up to 60km/her in just 1.9 seconds. Inspired by southern California's aviation and space industries, the car features multi-hinged scissor doors. Other features like facial recognition, biometric seats and individual sound zones are cherry on the cake.
SC1 Vision Concept: The luxury sedan was launched by the company at the 2019 Auto Shanghai. The company claimed that car's interiors were inspired by themes of earth and rain. Meanwhile, features like the axle and the windscreen were based on inspiration from the 1935 H-1 Racercraft. Its human interface modules include interior eye tracking, ultrasonic sensors and biometric identification.
Karma GT: Karma Automotive got together with Italian design and engineering house Pinnifarina for this project. As per the copmpany, the design for the two-door coupe was inspired by Italian concept of 'Dolce Vita', which means a good life.
Karma Revero GTS: One of the finest products available in the luxury electric vehicle segment, the car boasts of a 536-hp all-electric engines and a combined range of up to 360 miles. It can rev up to 60mph in 4 seconds flat. It also has different modes of track and launch, apart from electronic torque vectoring. The enticing design of the car can be attributed to the expertly engineered carbon fiber throughout the exterior. One of its most exciting features is the sculpted sound thanks to the 7.1 channel soloscape audio system.
Revero GT: Karma Automotive claims that the car's design is an example of a balance between serenity and dynamic energy. The inspiration for this electric vehicle's exteriors was California's proliferate aerospace industry. While wing sections and turbines were used as inspiration for its front-end. The sedan's is powered by a BMW twin power 536-hp engine with three cylinders and boasts of 550 lb-ft torque. One can rev up the car from o to 60 mph in 4.5 seconds. Regenerative brakes and six-piston calipers make the drive seamless on almost any road surface.
Revero GTE: After developing cutting-edge hybrid powertrains for years, Karma Automotive will soon be launching its all-electric vehicle – Revero GTE. According to reports, the car is slated for a 2021 launch. The car will be launched in two variants – 200-mile and 300-mile range respectively. It is expected to deliver an acceleration of 0 to 60mph in 3.9 seconds. While the 200-mile variant will run on a 75kWh NMC lithium-ion battery, the 300-mile model will run on a 100kWh battery. With the help of DC fast charging of 150kW, one can charge the car up to 80% in just 30 minutes. Alternatively, with AC charging at 11kW the car can be fully charged overnight. The Revero GTE will be manufactured at Karma's E-Flex platform.
Back in India, automobile giants are slowly warming up to the luxury electric vehicle segment and planning new launches. Hyundai Motors' India unit launched Kona earlier in 2019. The starting range of the SUV between Rs 20 lakh and Rs 25 lakh. The company also plans to unveil three more electric vehicles in the country. The long-range SUV can be accelerated up to 100km/her in a matter of 9.7 seconds. The five-seater car comes with automatic transmission.
Not to be left behind, Audi India also marked its entry in the super-exclusive segment by launching its e-Tron in 2019.