An overview of the Draft National Land Acquisition and Rehabilitation & Resettlement Bill, 2011
|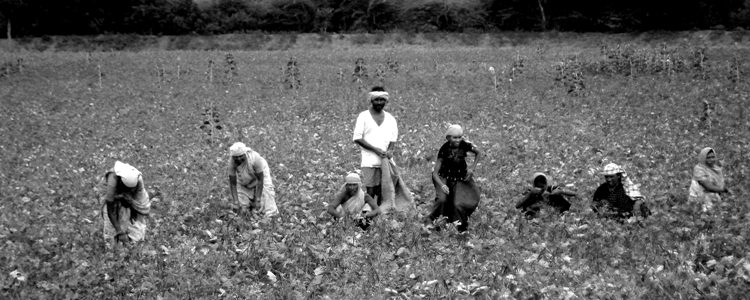 The draft Land Acquisition and Rehabilitation and Resettlement Bill is out in public domain on 27th July 2011. This is a subject that is very close to my heart, having worked in related areas and with some first-hand experience of the ground situation. The scrapping of land acquisitions by the Allahabad High Court and the current negotiations on for different projects has brought this issue to limelight; the bill was due for a long time but better late than never. While the judgement maybe debatable, I personally feel it was the right thing to do. When I expressed this opinion a couple of days back in the company of a friend, it earned me much ire as he had booked a flat in one of the projects.
I liked the draft bill at first sight except for some areas which I do not agree to completely. For one thing, I was interested to find out whether it took into account the forest dwellers and scheduled tribes as they are the ones most affected and often forced to live a life of penury in the absence of real ownership of land. The draft bill does reasonably address this particular area and can be said to be in consonant with the Forest Rights Act (2005).
What I fail to understand is why the government took so long to come up with such a bill. We seem to show a great deal of urgency when it comes to renaming cities and removing hints of colonialism in nomenclature but as far as archaic laws framed by the British are concerned, there is a lack of interest and unless there are demonstrations, riots or elections to be won, no real breakthroughs are made.
Maybe I am too dumb but I have always found it difficult to understand how building malls, townships and SEZ's is to serve a public purpose, the public purpose was beginning to sound more and more like a 'private purpose' and thankfully the bill has come at the right time.
Some of the problem has got do with the short sightedness of the government itself which led to the removal of Right to Property from the list of fundamental rights.*
"While the Congress Government for over a quarter of a century had eaten into the vitals of Article 31(2) by successive amendments,…it was left to the Janata Government to eliminate the right of property altogether from the list of Fundamental Rights in Part III." (Basu DD, 2008)
The preamble to the act is laudable in itself as it seeks to "…outcome of compulsory acquisition should be that affected persons become partners in development."
The bill is called the Land Acquisition, Rehabilitation and Resettlement Bill and not just acquisition bill which is a very good step. Farmers are not only professionally but emotionally attached to land and without appropriate rehabilitation measures, no amount of compensation is adequate.
There is a provision for the land to be returned if it remains unutilised for 5 years.
A few noteworthy sections are discussed below:
The bill in brief-
Section 1A (1)- The act shall apply in its entirety when the Government takes land for its own use for public purpose or by private companies for public purpose including PPP but not state or national highways (the purpose once stated cannot be changed). The land acquisition under said section to take place only when at least 80% of families give their consent.
Section 1A (2) – Only provisions relating to Rehabilitation and Resettlement to apply when private companies purchase or acquire land equal to or more than 100 acres on their own or a private company approaches a government for partial acquisition for a public purpose (where the company seeks government intervention, the rehabilitation and resettlement entitlements shall be applicable for the entire area and not just the area where intervention is sought.
Section 1A (3) – No states will limit or restrict the entitlements in this act.
Section 2 (definitions)- includes landless family working in the affected area (agriculture labour or artisans) ; tribals and other traditional forest dwellers; forest gatherers; hunters; fisher folk and boatmen under affected families. Agricultural land also includes land under grazing for cattle.
Section 3- provides for the preparation of a Social Impact Assessment.
Section 5(1) – categorically provides that the expert group for social impact survey must include
a-      two non- official social scientist
b-      two experts on rehabilitation
c-       a technical expert in the area relating to the project
I like this section particularly as I have seen people with no prior knowledge or trace of environmental background carry out EIA surveys. The reader can get a hint as to what our EIA reports must look like, in many cases they are not worth the paper they are printed on. This section can be expanded to also include the necessary experience for such experts as anyone with a requisite degree can claim to be an expert. So why a person should be appointed unless he has successfully carried out 20 or 30 surveys and out of that half were conducted by him/her independently.
Section (6) – Exemption from Social Impact Assessment- Where land is acquired invoking the urgency provisions under section 30 of the act, the appropriate government may exempt undertaking of the social impact assessment study. Section 30 further defines that it be used only in rarest of rare cases; "…powers of the appropriation government…. to be restricted to minimum area required for defence of India or national security or for any emergencies arising out of natural calamities."
This clause can also be modified. While it is accepted that in matters of urgency there may not be enough time to wait for the impact survey, the acquisition can be made and then the survey be carried out. It is better to have an impact survey (even after the acquisition is done) than no survey at all.
Compensation
Section 20- Following criteria for assessing: "the minimum land value, if any, specified in the Indian Stamp Act, 1899 for the registration of sale deeds in the area, where the land is situated; or the average of the sale price for similar type of land situated in the village or vicinity, ascertained from fifty per cent of the sale deeds registered during the preceding three years, where higher price has been paid; or whichever is higher"
"Provided that the market value so calculated shall be multiplied by three in rural areas."
"…provided that the requiring authority, wherever possible, may offer 25% per cent of the compensation value in shares belonging to the requiring authority or one of its sister companies."
Section 21 (1) – "The collector having determined the market value of land…shall calculate the total amount of compensation to be paid to the land owner by including all assets attached to the land"
The award amount will be- not less than twice the market value in urban and not less than six times the original market value in rural areas.
Section 23- "Provision of Infrastructural Amenities in the Resettlement Area (where there are more than 100 families displaced…"
The number should be brought down to 50. 50 families is a big enough number to provide necessary infrastructure.
Schedule II- List of Rehabilitation and Resettlement Entitlements-
1. Provision of housing units in case of displacement- affected families whose house is acquired shall be provided a house, not less than 150 sq m in rural and 50 sq m in urban areas. If house is not accepted by the family, one time assistance of Rs. 1.5 lakhs for construction of house.
2. Land for land- In case of irrigation project, minimum of one acre land to be allotted. 20% of developed land will be given if acquisition is for urbanization purposes.
3. Rs. 2000 annuity indexed to Consumer Price Index.
4. Rs. 3000 subsistence allowance for one year. Scheduled tribes will get in addition, Rs. 50,000.
5. Transportation cost of Rs. 50,000.
6. Cattle shed/ petty shops cost- Rs. 25,000
7. One time grant to artisans, subject to a minimum of Rs. 25,000
8. Mandatory employment- to at least one member of family affected or Rs. Two lakh if employment can't be provided.
I don't like this clause, the compensation is too less. Considering the fact that a person is bound to earn much more than Rs.2 lakh from the employment he's offered, it should be at least Rs. 10 lakh.
It also leaves room for corruption; illiterate farmers will be fleeced by officials who will only offer jobs to those who pay them bribes while those who refuse will be given Rs. 2 lakh. Why leave room for this possibility? If it was simply mandatory, then there would be no confusion but the provision of two lakh instead opens a channel for mischief.
10. One time Resettlement Allowance of Rs. 50,000.
11 and 12. Registration and stamp duties for land or house allotted to affected families to be borne by the requiring body.
13. Special provision for Scheduled Tribes:
In case displacement of 100 or more ST families, a tribal development plan should be prepared, it will include "a programme for alternate fuel, fodder and non- timber forest produce resources on non- forest lands within a period of five years sufficient to meet the requirements of tribal communities."
(4) In case land being acquired from ST families, one third of compensation to be paid as first instalment at the outset and the rest after acquisition.
(5) The ST families "…resettled preferably in the same scheduled area… so that they can retain their ethnic, linguistic and cultural identity."
(6) Resettlement areas predominantly inhabited by ST shall get land for community or social gatherings (free of cost)
Want to know more about the bill, read the complete draft Click here . You can mail your comments and suggestions to- landacquisition.comments@gmail.com.
Article by- Puskar Pande E-mail: puskar(at)greencleanguide.com   * For more on Right to Property and its current position in the Indian Constitution, readers are advised to read Dr. DD Basu's book 'Introduction to the Constitution of India', pgs. 126- 131.   References- 1. Basu D.D., 'Introduction to the Constitution of India': Lexin Nexis Butterworths Wadhwa, 2008 2. Draft bill as available on www.rural.nic.in
Image credit: http://ksd5.techaos.com/index.php/File:Untitled.jpg