Looking for a lightweight, sleek, and responsibly sourced bike? Give Pardee a try
|
When governments across the world announced lockdowns to contain the spread of COVID-19 in March 2020 and the following months, climate scientists and experts were keen to observe what the slowdown in human activities would mean for the environment and air pollution levels. With people forced to stay indoors, flight and train operations halted and factories shut down, the lockdowns did manage to make a dent in pollution levels.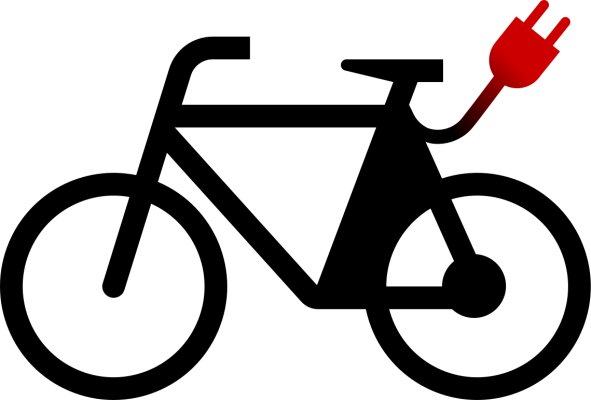 However, experts have also pointed out that such measures are temporary and can't be used as a long-term solution to rein in pollution. Given how vehicular emissions are one of the leading causes of air pollution worldwide, there is a need for opting for more sustainable and eco-friendly transport options. The concern about rising pollution has made several people shift to sustainable urban mobility solutions like electric bikes over the years. As consumer interest grew, there are many entrepreneurs who're launching new products in the electric vehicle sector.
If you're looking for a bike that is eco-friendly, practical and responsibly manufactured, then Pardee would tick off all the right boxes. It weighs 25.5 lbs and has a size range from 5' 3" to 6' 2". Its wheel size is 1000c x 32 and a wheelbase of 1,050mm.
When compared to typical mass-produced metal bikes, Pardee's manufacturing process uses 77% less steel, saves 19.32 Kwh energy and releases 53% less carbon emissions. The bike's structure is made of 38 layers of American Hard Maple wood. The bike is the brainchild of a Pennsylvania-based team and the team decided to go with wood to make the frame as it's a natural and sustainable material, which can be planted and harvested responsibly.
By using 77% less metal in the frame as compared to other conventional bikes, Pardee ensures that it has a lower carbon footprint than carbon, steel or aluminum. The American Hard Maple is found widely in the US and has performed well on most strength and reliability tests performed by the Pardee team. The bike sports a minimalist and sleek design which makes it very lightweight and is an ideal travelling companion for people who like to travel light.
The bike is the result of the effort put in by not massive machines, but skilled and hardworking craftsmen and women. Under normal circumstances, mass-produced metal bikes are manufactured using composite and metal alloys which go through energy-intensive processing. They are then treated with chemicals. The whole process involves an environmental impact that is often ignored. With Pardee, the creators are working to tap into local supply chains and opt for responsible sourcing and manufacturing.
The bike is an extremely versatile means of transport that enables you to maneuver through different kinds of roads with ease. With its compact design and agility, negotiating one's way through traffic conditions is no longer as cumbersome as earlier.
Plus, the fact that its lightweight means that you can even ride it along a tight staircase. For those wondering if they can lug it around, the answer is yes. Carry it along a flight of stairs or on a road or a beach, it's hardly a back-breaking task.
These bikes are designed to fit riders of various body measurements. It's available in three sizes which can be assembled on the product's delivery. The boxes in which Pardee bikes are shipped are either recycled or reused.
Pardee is among the rising stars in a space that's fast seeing a number of new entrants. There are a number of innovators and entrepreneurs who are combining urban mobility designs with sustainability to build eco-friendly transport solutions. Take the example of Cyrusher X590. An easy-to-use, foldable electric bike that features a 48v battery. Its ergonomic design and multifunctional rear rack make it a practical option for transportation on busy urban streets.
The bike might be an electric one, but it gives you the same power as a motorcycle running on fuel. Its battery can be easily charged and a single charge will help you go as far as 40 miles. It can be revved up to a maximum speed of 22 MPH and you can adjust the speed with six speed settings and three working modes.
Another eco-friendly bike that has been making waves is the Convercycle, which is essentially a convertible electric bike. The bike can be converted into a cargo mode and a regular city mode. The cargo mode is useful when you have bags and other stuff to carry, while the city mode is when you just want to ride in peace.
When folded, the Convercycle is of the same size as a regular bike and hence can easily fit into a compact space. Weighing around 60kg, the Convercycle has a removable battery and a high-quality e-motor. It can be revved up to a maximum speed of 25 km/hr and was designed by David Maurer-Laube in 2017.
Elbike might be the perfect fit for those looking for lighter options in the electric bike space. Unlike the usual electric bikes which tend to be bulky, this one weighs just 15 kg and is available in three sizes – small, medium and large. The 36v battery can take you 51 kilometres in a single charge. It comes with a leather saddle and leather grips and you can choose from over 200 colours.