National Bio-energy Mission to be launched during the 12th Five-Year Plan
|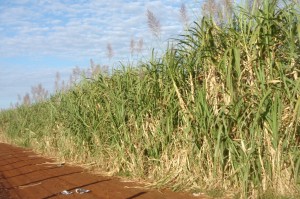 According to report, the Government is mulling a National Bio-energy Mission in order to boost power generation from biomass. It will be implemented in two stages during the 12th and 13thfive year plan.
The National solar mission is already a part of the eight climate change missions and a biomass mission will certainly increase the renewable mix of energy which currently India is looking at positively.  Biomass is generated from agricultural, animal and other wastes and can be used for producing electricity.
Usually, Biomass plants suffer from paucity of biomass. According to MNRE, current biomass availability in India is 500 million metric tones per year. This corresponds to a potential of 18,000 MW.
MNRE is also developing a Biomass atlas of India (Can be accessed here) which gives state wise distribution of Biomass potential, Remote Sensing and GIS technology is being used for such estimation.
Biomass and biomass co-generation projects have been provided with fiscal incentives such as tax holiday, concessional import duty, excise duty and loans from IREDA (Indian Renewable energy Development Agency).
Biomass can become a significant player especially in rural areas which presently use it as a primary energy source, by tying it to produce electricity it can fuel the energy expectations of the rural population besides providing employment opportunities.
Reference and further Reading-
http://www.mnre.gov.in/prog-biomasspower.htm
Image credit: Mariordo