Nissan LEAF is the best-selling electric vehicle in Europe
|
The new Nissan LEAF is the best-selling electric vehicle in Europe for the first half of this year, as the zero-emission car continues to win over customers across the region. More than 18,000 new Nissan LEAF vehicles were registered in Europe between January and June. European customers have now placed more than 37,000 orders for the new LEAF since it first went on sale last October 2017.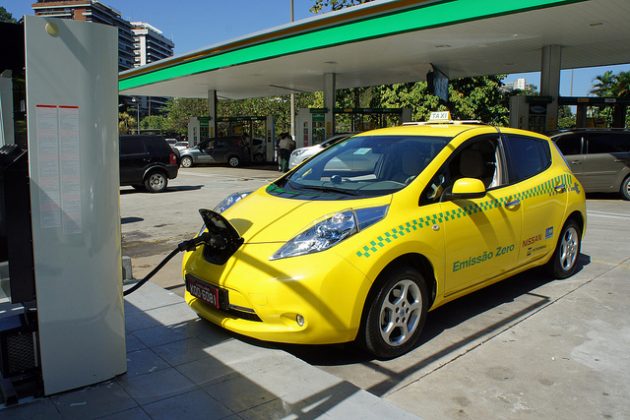 The new Nissan LEAF offers the exhilarating acceleration and environmental performance of an all-electric powertrain, dynamic exterior styling, and advanced driver assistance technologies. The car's larger, 40 kilowatt-hour battery delivers a combined driving cycle range of 270 kilometers under Europe's new WLTP emissions and economy standard.
The 100% electric vehicle has won several awards for its cutting-edge technology and performance. It won the "2018 World Green Car" award at the New York International Auto Show and has received 5-star safety ratings from both the European New Car Assessment Program and the Japan New Car Assessment Program.
The new LEAF is the flagship model for Nissan Intelligent Mobility, the company's vision for changing how cars are powered, driven and integrated into society. It features a host of new, innovative technologies such as Nissan ProPILOT, ProPILOT Park, and e-Pedal, which are proving popular with customers. So far, 72% of new LEAF buyers have chosen the optional ProPILOT semi-autonomous driving system.
The strong demand for the new Nissan LEAF in the first six months of this year reinforces its status as the best-selling electric car on the planet, with more than 340,000 global sales since the first LEAF was launched in 2010. Recently, Nissan delivered the 100,000th Nissan LEAF to a European customer.
"The momentum continues to build for electric cars," said Gareth Dunsmore, electric vehicle director at Nissan Europe. "The new LEAF has transformed the experience of driving, with technologies like e-Pedal, capable of reducing braking interaction by up to 90%, showing more customers the benefits of electric mobility that Nissan offers."
The European New Car Assessment Programme also awarded the new Nissan LEAF with a stellar 5-star rating. The LEAF is the first car to be assessed against Euro NCAP's improved and extended protocols for 2018. The 2018 protocol sees the introduction of a raft of new tests which address key crash scenarios involving cars, pedestrians and now also the growing number of cyclists.
In these Euro NCAP tests, the LEAF earned a 93 percent rating for adult safety and an 86 percent rating for child protection. The safety rating is determined from a series of vehicle tests that, in a simplified way, reflect important real-life accident scenarios that could result in injuries.