Odisha government approves solar roof top policy
|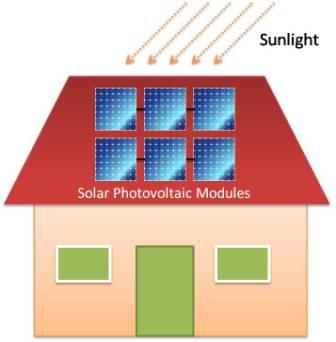 The Odisha government has approved installation of solar panels in roof top of all government buildings in Bhubaneswar and Cuttack as per reports. Read more on solar PV here.  It will be done under PPP model and the implementing agency will soon sign agreements with International Finance Corporation (IFC).
"Government has been pleased to approve the proposal for implementation of solar rooftop project within twin cities of Cuttack and Bhubaneswar," said Sangramjit Nayak, joint secretary in the state energy department to managing director of Odisha Hydro Power Corporation Ltd (OHPC) in a letter issued on Monday.
The OHPC should now take necessary steps to sign an agreement between Green Energy Development Corporation Ltd (GEDCOL) and IFC for project financing, he added.
Tapping solar power will help in reducing electricity bills. The government has been criticized by the High Court for not clearing large amount of pending power bills in a tariff hike case.
In October last year, the state government decided to set up solar lighting systems on rooftop of all government offices from 2013-14 onwards. The project also mandates that solar heating system should be installed at all government-run hostels and guest houses to trim power bills.
In the first year of the implementation, the government has decided to use the office rooftops of government offices, agencies, directorates and state PSUs situated in Bhubaneswar and Cuttack, and later the scheme will be planned for other districts.
Currently the state generates 8 Mw solar energy by small producers and has plans to produce at least 80 Mw in next three years. It has the potential to generate nearly 10,000 MW solar energy, as per a study conducted by the state government.
Reference and further reading;