River Systems of India: A Journey from Sacred to Polluted
|
Indian peninsula has been favoured by large perennial and seasonal rivers that adorn the vastness of its geography and provide livelihood to multiple sections of the society. People inhabit areas around these rivers to get fresh water, food, housing, transport and recreation facilities. Thus, resonating with the fact that river systems are naturally wired to sustain life. However from the past few decades, the natural sheen and force of Indian rivers has seen a gradual decline, giving rise to an unwanted predicament. The very core of these rivers might face exhaustion in the near future!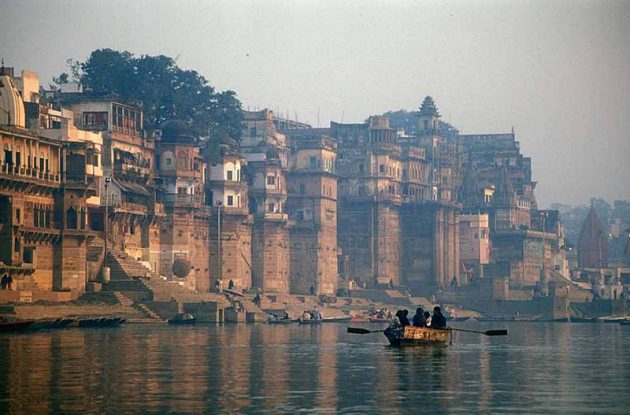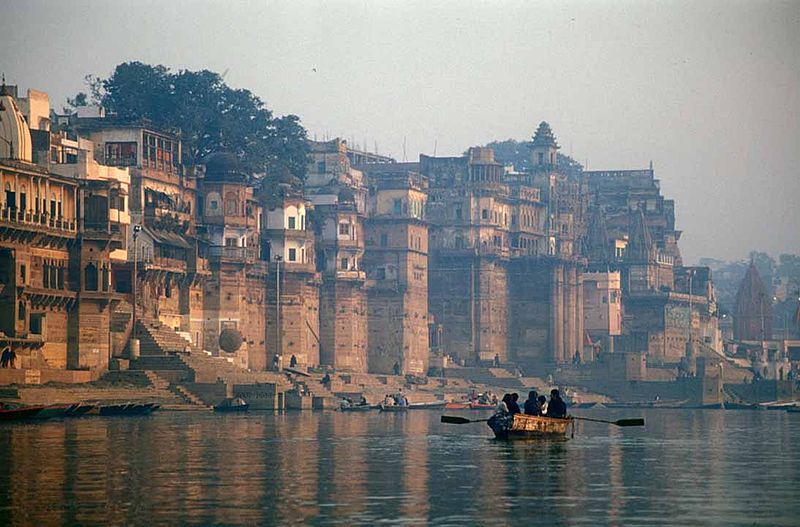 Rivers as Deities in Indian Culture
Water holds the utmost importance in Indian culture and society. Major rivers systems of India are Ganga, Yamuna, Narmada, Mahanadi, Kaveri, Krishna, Brahmaputra, Ravi, Beas, Sutlej, including many others. Himalayan rivers, such as Jhelum and Chenab, are best known for water sports like white water rafting and canoeing.
Apart from sustaining life and providing respite, rivers are also regarded as holy and pious by many religions especially Hinduism. A holy bath in the sacred rivers is believed to absolve one's sins and fear of death. Ganga is considered the holiest of the seven holy rivers which include Yamuna, Sarasvati, Godavari, Kaveri, Narmada, and Kshipra. Most rivers are considered feminine, thus personified as goddesses.
In India, Ganges is synonymous to spirituality. It has always been portrayed as a religious icon. This river is at the heart of Hinduism, with texts related to its glory and piety inscribed in the Vedas, Puranas, and two Indian epics, Ramayana and Mahabharata. When a Hindu is cremated after death, their remains are poured into this river. It is believed to purify their soul.
Yamuna is considered the consort of Lord Krishna and Sarasvati worshipped as an ancient river that flowed through north India during the Vedic era. Kumbh Mela, held at Nashik, is an important pilgrimage site because of the holy river Godavari. Kaveri or Cauvery, originating from the Brahmagiri Hills in the Western Ghats, is inscribed in Tamil literature because of its sacredness.
According to Hindu mythology, river Narmada frees human souls from all sins and makes them pure by her divine sight. Kshipra descends from the Vindhya range and flows across Malwa Plateau to meet Chambal river. The holy city of Ujjain is also situated on the banks of the river Kshipra.
Holy Rivers Fall Prey to Pollution
Sale and disposal of plastic material around ritual areas, sewage disposal, washing clothes, and bathing animals are practices that have put Ganga in the throes of death. The same is true for Yamuna and other holy rivers. Experts are of the opinion that more than 3000 million liters of untreated sewage is being dumped into the Ganges. By the time it reaches Varanasi, Ganga turns into a sever. Thus, it has been placed 6th among the most polluted rivers of the world. After passing Wazirabad and Okhla barrage, Yamuna is infamous for being severely polluted as discharge from 15 drains pours into it.
It was time and again debated that other than rivers in North India, mostly from Uttar Pradesh, South Indian rivers are much less polluted but CPCB (2015) report silenced all. It declared that around 37,000 million litres per day (MLD) of untreated sewage water flows into the rivers across the country. Not north or south, east or west, no region is free from river pollution. As per the report, as many as 302 river stretches on 275 rivers across the country, over the years, have been polluted due to both municipal and industrial wastewater discharge. The report also identified nearly 48 sites of pollution in south Indian rivers in the five states of Andhra Pradesh, Telangana, Kerala, Karnataka and Tamil Nadu.
The damage is seen severely in about 95 cities and towns dependant on these rivers, ending the argument on which region is cleaner: north or south?
Impact of Water Pollution on River Biodiversity
Interactions between abiotic and biotic organisms have to be maintained for the survival of all. And rivers, canals, streams, creeks, or brooks act as natural hierarchical water links between ecosystems, catering to the basic necessities of each region. Rivers are the hub of intermixing ecosystems, which if left alone, without human disturbance have the ability to survive and thrive properly. The idea to be taken from this statement is that unsupervised interferences by humans might terminate a potentially important species, be it due to external pollution or introducing niche changes that convert stable ecosystems to barren ones.
To know how pollution is influencing river ecosystems, both physico-chemical and ecological indicators are to be well referenced. An example of ecological indicators is diatoms. Absence of diatom species in and around any river basin might affect level of pollutants and change the physico-chemical nature of a river. Diatoms are extremely delicate but efficient bio-indicators of pollutants, biochemical elements, temperature, alkalinity and dynamics of a flowing water body. Any change in stipulated environment might lead to their extinction.
Although new varieties may thrive in the pollutant rich environment depending on the presence of substances they are sensitive to, but the loss of any significant species, even microscopic in dimension, might lead to a domino effect in and around the distressed area. Physico-chemical parameters, on the other hand, help in determining whether the water in any river is fit for consumption, industrial activity, or agricultural use.
Given below is a table showcasing concentration of different physico-chemical parameters in various Indian rivers:
| | | | | | | |
| --- | --- | --- | --- | --- | --- | --- |
| S. No. | River | Region | DO (mg/l) | BOD (mg/l) | TDS (mg/l) | pH |
| 1. | Beas | Punjab | 6.1-17.1 | 1.0-5.0 | 116-180 | 7.97 |
| 2. | Cauvery | Karnataka | 6.2-8.6 | 5.0 | 222 | 4.7 |
| 3. | Chambal | U.P. | 6.7-11.0 | 1.0-4.0 | 20-700 | 6.9-8.58 |
| 4. | Damodar | West Bengal | 6.1-9.3 | 3.0 | 34-208 | 7.4-8.9 |
| 5. | Dhansari | Assam | 4.8-9.0 | 1.6-4.7 | 0.14-150 | 6.8-8.5 |
| 6. | Ganga | U. P. | 5.2-8.8 | 3.8-16.9 | 23-4081 | 7.1-9.6 |
| 7. | Godavari, | Maharashtra | 4.0-6.8 | 3.0 | 186-1081 | 6.8-8.6 |
| 8. | Krishna | Maharashtra | 5.8-11.5 | 0.6-4.6 | 4-380 | 7.72 |
| 9. | Narmada | Gujarat | 4.8-9.84 | 0.8-3.5 | 6-136 | 7.7-9.9 |
| 10. | Ravi | Jammu | 7.4-9.8 | 1.0-2.0 | 114-130 | 7.36-7.4 |
| 11. | Satluj | H.P. | 6.0-9.4 | 1.0-2.0 | 114-324 | 6.71 |
| 12. | Yamuna | Haryana | 12.0 | 9.0-9.7 | 190-1162 | 7.5-11.8 |
Is India Doing its Best?
India is far behind the rest of the world in terms of sustainable development. With pollution affecting every corner of the country, water scarcity looming ahead, and a growing population way more than the nation's carrying capacity, India has to work exceptionally hard to secure a place among environmentally stable economies. And from a bird's eye perspective, the country shows a much lackadaisical attitude among its general public and the government regarding the protection and cleaning of polluted rivers. Even though departments are formed auspiciously every year, and centers for pollution check and control set up, yet each agency fails to achieve its proclaimed targets.
A report by CAG stated that the NDA government's record in implementing Prime Minister Narendra Modi's pet Clean Ganga Project was very poor. Also, the national mission has been able to spend less than a quarter of the funds earmarked for the project in the last two financial years. It said that 'Out of ₹6,705 crores earmarked during 2015-16 and 2016-17, NMCG [National Mission for Clean Ganga] could spend only ₹1,665.41 crores, less than a quarter of the expected year-wise release of funds'. Not having a proper action plan also led to the non-utilization of any amount from the corpus of ₹198.14 crores available in the Clean Ganga Fund – created through voluntary donations by citizens and non-resident Indians. This is the fate of India's most holy river. It can only be guessed how the others fare!
From the status of Indian rivers, it can be summarised that being worshipped does not in any way guarantee that a river, landmark, or temple is safeguarded against selfish human interests. Religious icons are not to be worshipped merely when a pilgrim wants to ease their heart but respected every day, doing everything in one's power to safeguard them. Rivers, religiously important or not, have to be protected well against desecration so that their ecosystems thrive and these continue to flow for another hundred years. That is how you worship a deity.