Solar Power- A green investment option
|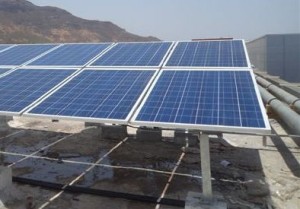 Global warming is not the only thing that makes us think of going green. There are many aspects that make us decide to adopt eco-friendly ways like the ever increasing prices of power especially electricity from conventional sources of energy. The good news is that alternative sources of power are pocket friendly and require one time investment but little maintenance. The best part of this alternative source is that it is also environment-friendly. One of these solutions is solar energy.
There are so many benefits that we get from solar energy. First of all, it lets us save on our energy consumption. It is a good alternative for electricity from conventional sources of energy. This lets us save hundreds of dollars for our monthly bills. Not only that, the biggest benefit we can get from solar energy is that it reduces carbon footprint. The use of solar energy greatly helps in preserving the world for the next generations. There are just so many reasons why we should invest in solar power energy but there are also things to consider for solar energy production like the cost. But if it can help us reduce our bills in the long run, it is truly the best alternative.
Solar energy is environment friendly. Power plants operated by solar electricity don't emit greenhouse gases which causes global warming. Same is true with the use of personal solar panels. So the negative impact on the environment is kept to the minimum. There is also no need to extract raw materials from the environment unlike with most fossil fuel production. So the risk of destroying the eco-system is also kept to the minimum. Solar PV projects have been adopted worldwide and are a very reliable and good option where grid electricity is economically unviable or not available.
The best part of solar energy is that it is free. Not only that, it is also free from price fluctuation. This helps us save in the long run.
Today, governments are taking global awareness about the status of Earth seriously. They are now taking actions to show the world that they need to lessen the burden they are causing the environment.
Once solar panels are installed, you can start generating electricity. Another benefit is that it works silently so you are freeing yourself from noise pollution. Solar cells produce direct current electricity from light by utilizing the photoelectric effect. When more power is required, cells can be electrically connected together to form photovoltaic modules.PV cells are comparatively light and have no moving parts and therefore require almost zero maintenance. They also have a long life, high durability and lower operating costs. As long as the sun keeps shining, you can generate energy that you can use for your home or vehicle. This will save you more of your money because it helps in reducing your monthly bills.
There is no better time to start changing our lifestyle and give Earth some breathing room than now. One of the best ways we can do to move forward is to use an alternative natural source of energy like solar power.
Author's Bio: The article is written by AGL solar energy in Australia
References and further reading;
Read more on Solar Technologies
Read more on National Solar Mission of India
Read more on How Solar PV projects can earn carbon credits