Species show northern shift due to climate change
|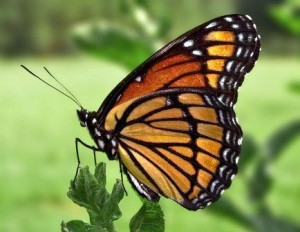 A new study has shown that numerous species, including butterflies, have had their distribution shifted northwards due to increase in temperatures in the UK over the last 40 years reported the French tribune.
As per the study, butterflies were able to expand their distributions because they had stable or increasing abundance trends. It is important to have a suitable habitat available in the landscape for those species so that they can have stable or increasing population trends to expand their distribution.
It was also shown that species that were previously restricted to southern England are now colonizing northern England and Scotland because of climate change.
Climate change has made northern regions more apt for their survival. This study perhaps shows a direct correlation between climate change and migration patterns in species.
It has also been revealed that a minority of common species such as the Peacock, Comma and Speckled Wood have been continuously spreading northwards.
The study was conducted by researchers in Department of Biology at York, Butterfly Conservation and the Natural Environment Research Council (NERC) Centre for Ecology and Hydrology.
Conservation future strategies need to explore this crucial aspect of species adaptability in order to make them more resilient to climate change.
Image credit: PiccoloNamek, on Wikipedia