Tata Power set to reduce emissions in alignment with Science-Based Targets initiative (SBTi)
|
National, 26th July 2021: Tata Power, India's largest integrated power company, has committed to set emission reduction targets in alignment with the Science Based Targets initiative (SBTi). SBTi is an initiative which drives ambitious climate action in the private sector by enabling companies to set science-based emissions reduction targets. It is a partnership between CDP (Carbon Disclosure Project), the United Nations Global Compact, World Resources Institute (WRI), the World Wide Fund for Nature (WWF) and We Mean Business Coalition. The company's commitment to the SBTi has been accepted and published under the companies taking action category on the website.
"Mitigating the impact of global warming requires swift and strong action. Tata Power has committed to SBTi and is working on an ambitious plan to drive the transition to decarbonized energy models, aiding the global climate action agenda. To achieve the emission reduction targets, we are moving rapidly to a green energy portfolio and continuously exploring and adopting technology based solutions. We are confident of being #FutureReady and will continue lighting up lives!"

Dr. Praveer Sinha CEO & MD, Tata Power.
The latest climate science sends a clear warning to curb temperature rise to avoid the catastrophic impacts of climate change. The power sector will play a key role in decarbonizing the global economy and meeting the goals of the Paris Agreement.
To lead reformation of the process for sustainable power, Tata Power has pledged to set scientific targets as proposed by Science Based Target initiatives. It is the first Indian power company to commit to carbon neutrality before 2050 and is accelerating the transition to a sustainable future.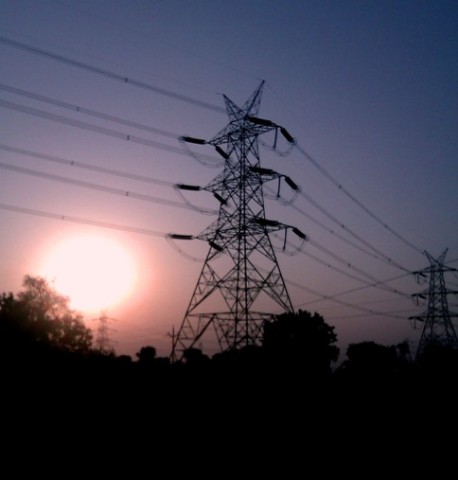 Tata Power has already announced the planned phase out of coal based capacity and is rapidly expanding its clean and green portfolio with an intent of achieving 80% by FY30. Through its business offerings, Tata Power is spearheading development of integrated solutions, focusing on mobility and lifestyle and empowering customers through emerging smart and green technologies.
List of Companies working with SBTi link- Companies taking action – Science Based Targets
About Tata Power:
Tata Power is India's largest integrated power company and, together with its subsidiaries and jointly controlled entities, has an installed/ managed capacity of 12,808 MW. A pioneer in the field, it has a presence across the entire power value chain – generation of renewable as well as conventional power including hydro and thermal energy, transmission & distribution, coal & freight, logistics and trading. The company had developed the country's first 4000 MW Ultra Mega Power Project at Mundra (Gujarat) based on super-critical technology. With nearly 3.9 GW of clean energy generation from solar, wind, hydro and waste heat recovery accounting for 31% of the overall portfolio the company is a leader in clean energy generation. It has successful public-private partnerships in generation, transmission & distribution in India viz : Powerlinks Transmission Ltd. with Power Grid Corporation of India Ltd. for evacuation of Power from Tala hydro plant in Bhutan to Delhi, Maithon Power Ltd. with Damodar Valley Corporation for a 1050 MW Mega Power Project at Jharkhand. Tata Power is currently serving around 12 million consumers via its Discoms, under public-private partnership model, in India viz Tata Power Delhi Distribution Ltd. with Government of Delhi for distribution in North Delhi; Tata Power Ajmer Distribution Ltd. with Ajmer Vidyut Vitran Nigam Ltd. for distribution in Ajmer, Rajasthan; TP Northern Odisha Distribution Limited, TP Central Odisha Distribution Limited, TP Western Odisha Distribution Limited and TP Southern Odisha Distribution Limited with Government of Odisha.With a focus on sustainable and clean energy development, Tata Power is steering the transformation of all its Discoms into integrated solutions providers by looking at new business growth in distributed generation through rooftop solar and micro grids, storage solutions, EV charging infrastructure, ESCO, home automation & smart meters et al.
With its 107 years track record of technology leadership, project execution excellence, world-class safety processes, customer care and green initiatives, Tata Power is well poised for multi-fold growth and committed to lighting up lives for generations to come. For more information visit us at: www.tatapower.com
For further information, please contact:
  Jyoti Kumar Bansal Chief – Branding, Corporate Communications, CSR, Sustainability The Tata Power Company Ltd. Email: jyotikumar.bansal@tatapower.com  
Siddharth Gaur – Head Public Relations Siddharth.gaur@tatapower.com
Payal Tiwari & Priyanshi Shah Adfactors PR 9930811164 & 9920368044 Email: payal.tiwari@adfactorspr.com priyanshi.shah@adfactorspr.com