The Low Carbon Economy Index 2018
|
The IPCC's Fifth Assessment Report confirmed that the impacts of climate change are increasing, largely driven by anthropogenic Greenhouse Gas (GHG) emissions. The report also talks about the global carbon budget, i.e. the amount of CO2 emissions that can be emitted while still limiting global temperature rise to 2°C above pre-industrial levels. The Paris Agreement emphasized to limit global warming to well below 2°C compared to pre-industrial levels. Exposure of communities to severe weather, increasingly precarious forest fires, drought, and other climate impacts is due if emissions continue relentlessly. The world then will be on track to exceed the prescribed budget in only 30 years!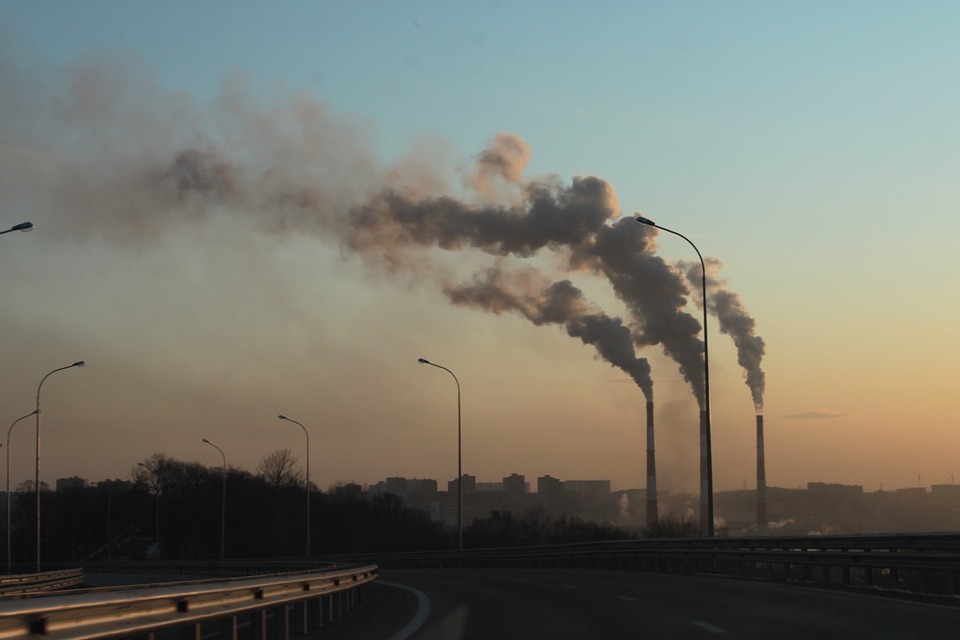 Global GDP grew by 3.8%, due to rapid growth in emerging economies like China and India. This economic growth led to a rise in global energy demand of 2.1%, a rate which is more than twice of that in 2016. Fossil fuels being the main energy producers here, the global emissions rose again – by 1.1% – having been continuously increasing for the past 3 years. Every year that our global economy is unsuccessful to decarbonize at the required rate, the 2° goal becomes even more difficult to achieve.
The Low Carbon Economy Index 2018
The Low Carbon Economy Index is calculated by a UK based agency called, PwC UK. The calculations are done every year to showcase status of countries in carbon emission control that each nation has to carry out in order to meet the 2°C limit vocalized at the Paris meeting.
It shows how difficult it will be to achieve an emissions pathway to 1.5 degrees. It's because the carbon budget for 1.5 degrees is even smaller and the reduction trajectory even steeper. Here, the Low Carbon Economy Index tracks rates of low carbon transition in each of the G20 economies, comparing this with their national targets.
Best performers in 2017 were China, Mexico, Argentina, and the UK. Why? Because they exceeded their NDC targets. However, these countries are just exceptions as the rest of the G20 didn't perform so well. Please find more about the index of all of the G20 countries, with individual reference to each country here.
India's position is quite formidable when compared to some western countries, in terms of economic growth, reduction in emissions, and green energy. Our country's change in carbon intensity for the year (2015-16) was -1.6% which increased to -2.5% in 2017. Thus, increase in GDP (almost 7.1%) in the previous years led to lowering of carbon emissions by use of finer technologies, reduction in poverty, increased employment opportunities, and making renewable energy a major sector in development.
What needs to be done?
Introducing SBTs
Reduction targets associated with the latest climate science in order to keep warming below 2°C are known as Science Based Targets for GHG emissions. These provide a well-defined pathway for companies to mature sustainably by notifying essential GHG emissions reductions, thus helping transition to a low-carbon economy. Please check about SBT here for more information. An example from India is of Mahindra Group. Mahindra Group Executive Chairman, Anand Mahindra, recently at the Global Climate Action Summit held in San Francisco proclaimed that India's social programmes like Ujala (biomass to LPG) and Swachh Bharat are effective ways to address issues of people on a global scale. With Mahindra Sanyo Special Steels being the first steel company in the world to get its science-based target approved, about 20 Mahindra Group companies have signed up for the science-based climate targets. This covers more than 90% of the Group's emissions and other Group companies are in the process of signing up for these targets for India.
Implementation of Renewable Energy Targets
The targets set by each country in order to combat climate change, which include introduction of green energy initiatives, green architecture, reducing the use of fossil fuels, and implementing renewable energy initiatives like solar power, geothermal power, tidal power, etc. is necessary to address the agenda put forth at the Paris Agreement. India is aiming to add about 175,000 MW of capacity from clean energy sources by 2022. This includes 60% from solar energy, 30% from wind and the balance from biomass and small hydro plants.
Increasing Energy Productivity
Energy productivity for running small and large businesses must be increased in a sustainable way. It is so that we use the recyclable energy without putting undue pressure on our limited exhaustible resources, while at the same time develop as great economies which are in harmony with nature. According to BP Energy Outlook,
India's energy consumption is set to grow 4.2% a year by 2035, which is faster than all major economies in the world. This calls for increased energy production measures in order to meet the high energy need of a fast paced India.
Adoption of Low Carbon Mobility Solutions
Transportation is our need and without it, our world may not survive. Thus, improving technologies that address sustainable transport or green transport is a must. It is a global requirement and no nation can back out or fall behind, as the world depends and demands countries to come together to achieve specific targets for the continuation of life. India's initiatives like the adoption of BS-6 in all vehicles by 2020 and electric vehicles by 2030 are proving that our country is working on par with nations all over the globe to reduce carbon emissions. Examples include Ola, a domestic cab aggregator, exploring opportunities to deploy electric cabs in major cities of India, the Department of Heavy Industry revising its incentive scheme to encourage adoption of electric vehicles, and several original equipment manufacturers (OEMs) partnering on domestic manufacturing of lithium-ion batteries.
Whatever the fate of this world, it is to be understood that humans have a far greater responsibility and power than we comprehend. It is up to us to save generations of life that are to be born, while protecting the present ones as well. These resources we utilize are not something that we inherit from the past but something we borrow from the future. Keeping this in mind, nations need to appraise and approve each other while making way to a carbon-free economy, eventually leading to a balanced world.
Author's Bio:
Adeela Hameed is pursuing Masters in Environmental Sciences at Amity University, Noida.