Ujaas Energy targets 100 MW solar power capacity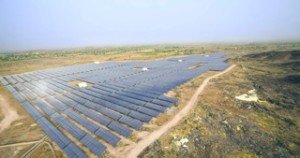 Indore based Ujaas Energy Ltd on Friday said it is aiming to establish 100 megawatt capacity of solar power production by March 2014 as per reports.
Ujaas has already set up about 27 MW of capacity.
It would be adding 30 MW more, developed for investors in the company's solar parks in Madhya Pradesh by the end of September, said the Joint Managing Director, Vikalp Mundra.
Also, by next month, the company will add its own 12 MW of solar power capacity. Thus, by September, Ujaas Energy will have a total portfolio of 70 MW. The company's own 2 MW plant was set up last year.
Ujaas Energy (formerly M&B Switchgears) is the first company to install a solar power plant under the Renewable Energy Certificate (REC) mechanism in March 2012. It is now venturing into two new segments, Ujaas Mysite and Ujaas Home, to provide solar energy solutions for commercial and domestic requirements.
Renewable Energy Certificate (REC) Mechanism was introduced by the Central Electricity Regulatory Commission (CERC) in 2010. Read more on it here.
India is also planning to build an electricity grid in order to evacuate power from renewable sources such as wind and solar at the cost of 6 billion euros. The move is among the various plans of the government to promote renewable energy technologies in the country.
Reference and further reading;
Read more about India planning grid for wind solar transmission
Read more on Solar Technologies